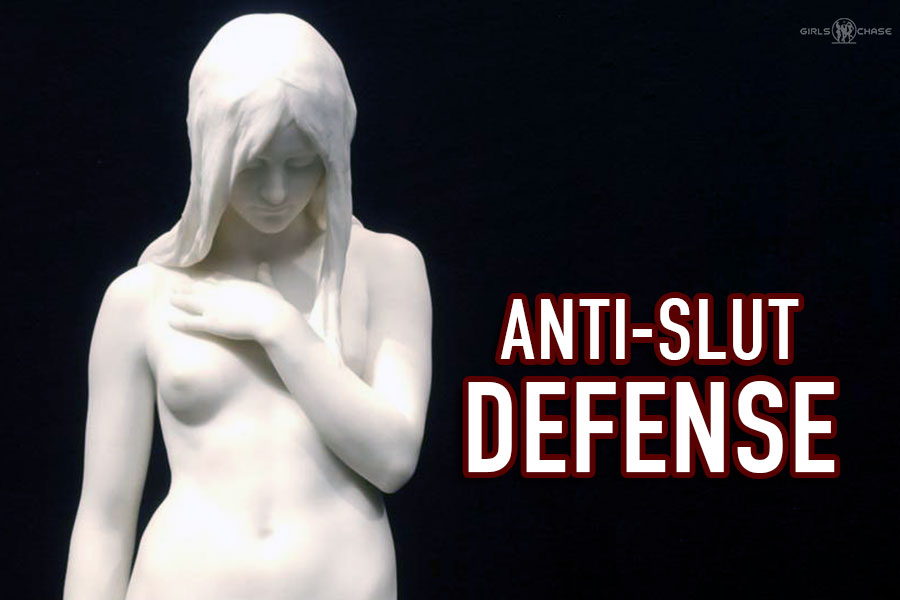 For a woman, being promiscuous can be socially devastating, so she employs "anti-slut defense" to maintain a perception of purity, even if she wants to have sex with you.
Hi, guys. Today we will discuss theories of anti-slut defense – a key subject in pickup and seduction.
We've discussed anti-slut defense on multiple occasions – covering both what it is, what it looks like, and more importantly, how to deal with it. In this post, we will get theoretical. I will get more detailed into what it is, and especially – where it comes from.
Before we get into that, let's explain what it is to our new readers. Hopefully it may serve as a recap to those who are more experienced.