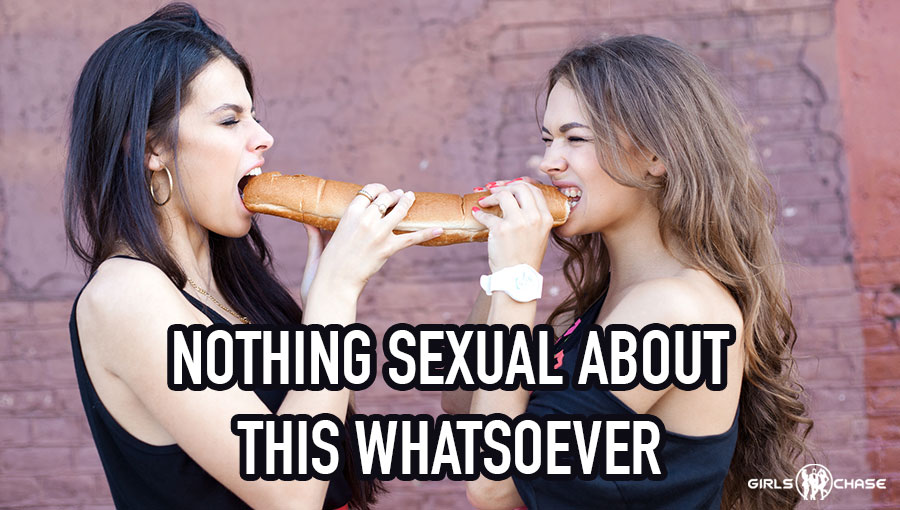 The sexual reframe lets you take innocent behaviors and make them sexual. To pull this off, you need three (3) requirements in place first.

In the era we live right now – an era of rampant debauchery and staggering amounts of casual sex, in which everybody is "doing it" or at least making an effort to join in the fun – one night stands, no-strings-attached sex, and friends-with-benefits relationships are not only supported, they're encouraged.
Especially if, like me, you're a young man in a somewhat stressful environment like a university... let's just say that everybody tends to start looking for a way to relieve that sexual energy every now and again. All that pent-up tension has to go somewhere.
You might wonder... in this day and age, with such "loose morals" and lowered levels of anti-slut defense, what's the point of a sexual frame? Sure it's a technique that has already been discussed here at length, and by default these days, you might think: "Well, if we're both attracted to each other, then sex is on the table and will most likely happen in due course." And you're right. In most dating situations in North America, Europe, and beyond... there's much less need for setting an actual "sexual frame" with a girl. More and more these days, girls will happily go to bed with you so long as you present yourself as a sexy man. But if you'd like to take things further, then this might be the article for you.
Please allow me to re-introduce a concept that my buddy Alek Rolstad wowed the seduction community with back in the late 2000's. It's called the sexual reframe. It's also a technique that another master seducer, Ricardus Domino, has been using for almost a decade. And after setting aside time for intensive practice... I've been able to use this technique consistently.