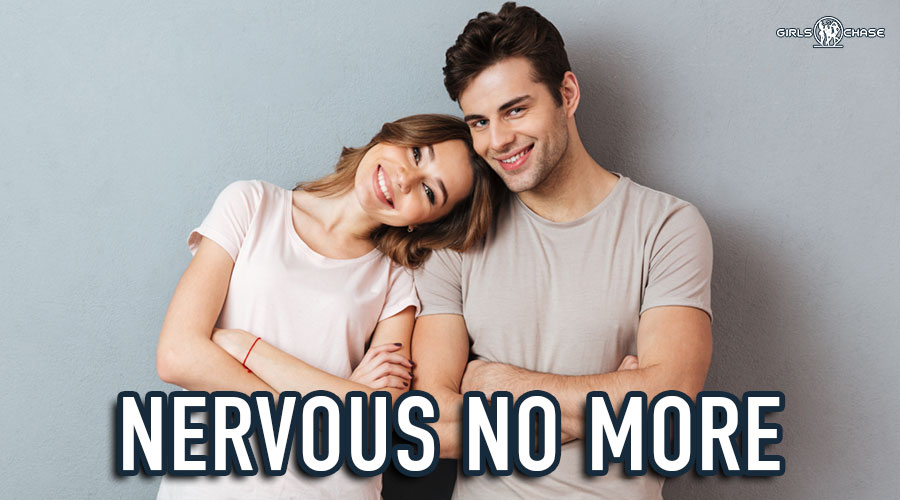 To stop being nervous around women, you need to interact with people and gain a level of social normalcy. You just need more experience, and here's how to get it.
Would you like to stop being nervous around women? You're not alone.
Every student I've taught told me they have approach anxiety. Why do they suffer? Because they don't know what to say. They don't know what to say largely because they're nervous.
It's an evil feedback loop of despair.
If it weren't for nervous men, I'd be out of a job. It's the #1 reason most of us find the seduction community. Not because we want to be big pimps, have harems, and run a pickup company. We just want to be able to attract women.
I used to be very nervous around beautiful women.
When I was a kid, I developed man boobs, otherwise known as gynecomastia. Nothing hurts a young man's self-esteem like having tits. Also, I was raised by a single mother and two sisters who surprisingly taught me nothing about attracting women.
I was horribly insecure, especially around the pretty girls. I couldn't talk to them because I'd get too excited. My heart would start racing, and I'd sweat, stutter, stammer, and have panic attacks. The girls would just look at me with concerned expressions and ask, "Are you okay, Tony?" This happened often enough to be a big problem.
I did date a few girls: the ones who basically threw themselves at me. But because I was so needy, those relationships rarely lasted longer than a month. I felt that if I screwed up a relationship, it might be years before I found another girlfriend. Of course, this desperation drove the girls away.
That is, until I got liposuction, and found the pickup advice forums.
On the forums, I learned about "game." How to cold approach women in bars, day game, push-pull, teasing, stories, cold reads, future projections, and on and on. So I started going out to practice, to change my life with this new arsenal of tactics, techniques, and philosophies. This was it, I thought, I'm totally going to pick up hot women with all this knowledge!