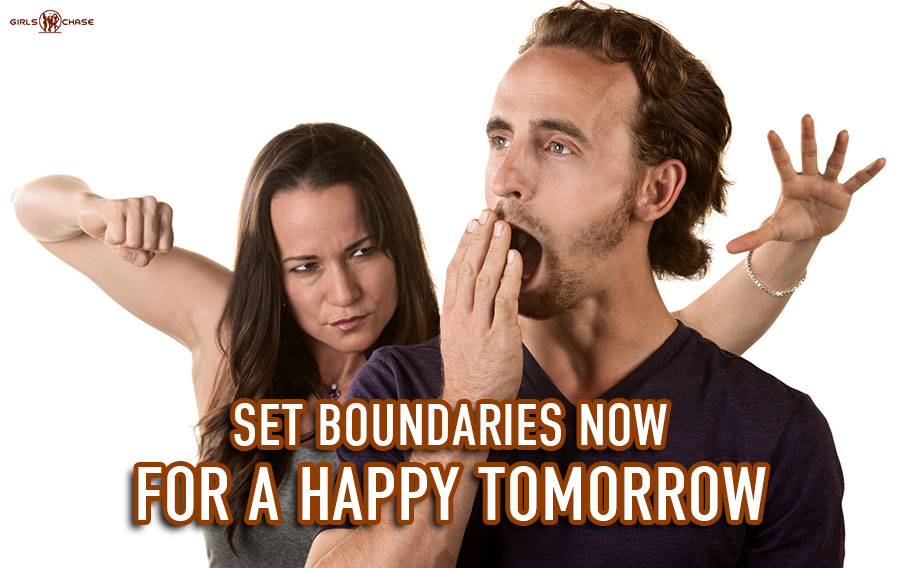 By laying down hard, rational boundaries early in your relationship, you foster respect rather than chaos. These 3 boundaries are key in avoiding toxic situations.
Today I met up with one of my best friends, a true natural who really amped up his game in the last few years. He is one of those dudes, who with such a great abundance of hot girls, was non-reactive when he met them. Girls stuck to him like glue, so our notorious Alek Rolstad gave him the nickname "Mr. Magnet."
Besides our time spent in the field of women, he is my trusted gym buddy. In the last month, he has been absent from our almost-daily lifting sessions. I thought he'd been sick, but he told me a while back that he entered into a monogamous relationship with this girl he'd been seeing. This struck me as odd because this dude seldom felt he could like one girl for the long term.
While grabbing some coffee and catching up on his new relationship, she came by, and I got to meet her. She's very sweet, but I could sense she was one of those girls who want control over any guy she's with. When she left, I told him what I had perceived, and gave him some pointers about what he should do and not do to have a drama-free and harmonious relationship.
I have a lot of experience with keeping long-term relationships on your own terms. While breaking it down to him, I realized my fellow readers on Girls Chase could benefit from these essential rules – every guy starting a relationship should fervently follow them.