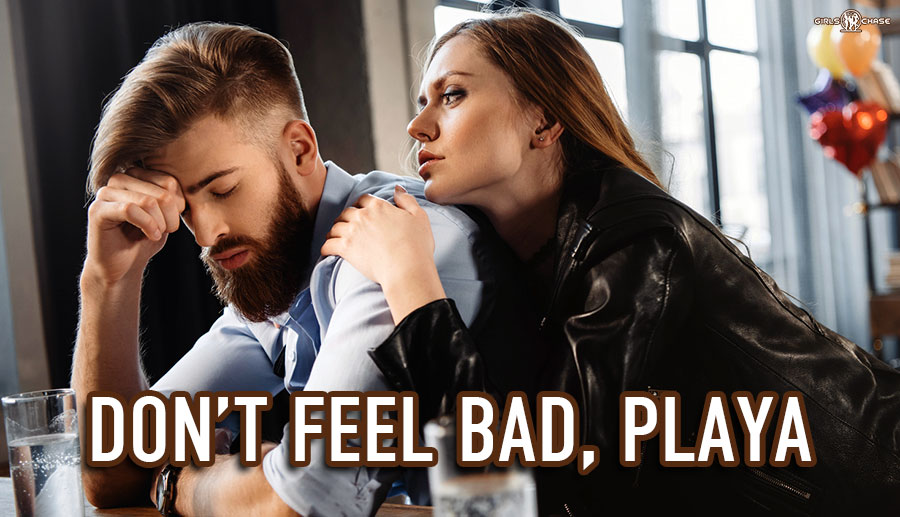 As long as you don't give false expectations, you need not suffer from player guilt. In fact, denying her sex when she wants it is NOT the way to spare her feelings.
If you're a man, you'd be forgiven for getting mixed up by all the mixed messages society sends you about casual sex. You've probably heard all the following:
"Casual sex is liberating! We must break the bonds of social restrains on sexuality! Let's enjoy our sexuality, and be free!"

"Casual sex results from a power imbalance between men and women. Women are forced to trade sex to men sooner than they want to, in the hopes of securing a relationship. It puts women in a difficult spot where it's easy to get hurt."

"Casual sex is one of the most empowering acts a woman can engage in. By embracing her sexuality, a woman can learn to love herself, and stop being dependent on how others think of her."

"Casual sex is highly damaging to women, and the casual sex epidemic is doing long-term damage to women's self-esteem and ability to form long-term partnerships."
You're alternately a saint and a devil, a savior and a corrupter for engaging in any intimacy with women you know won't lead to marriage.
Of course, the fact is, humans have sex. And they don't always have sex for marriage. If there are a lot of available sexual partners, many humans will have sex with many of them. This is true regardless of location or era. It is true in the West, and it is true in the East. It is true now, it was true 100 years ago, and it was true 5,000 years ago.
The issue is, if you want to be a player, and you want to feel free to indulge in physical intimacy with women who want to enjoy that intimacy with you, how do you get past any feelings of wrongheadedness about this, or guilt?