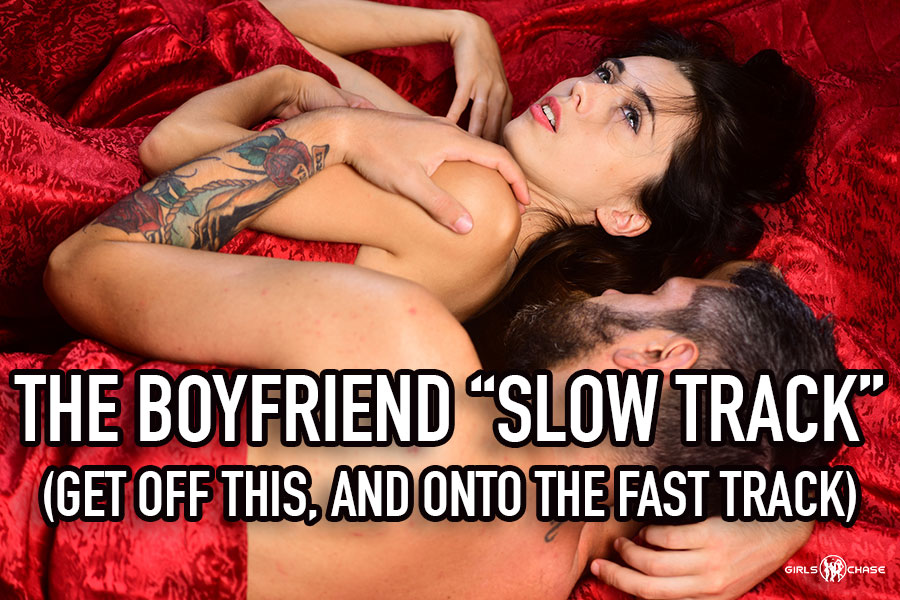 Girls "slow track" boyfriend candidates for a variety of reasons. So what must you do to be the guy on the fast track – to her bedroom and beyond?

This is a touchy subject for most. I first and foremost believe in treating everyone with respect and love. However, sometimes it is best to be real and not sugarcoat the dating scene with the ideals that have been littered among our society by Disney and such. Sometimes it is best to deal with the world with a Machiavellian eye. If this bothers you, best not read any further. Otherwise, read on.
Whenever I talk to men, I hear the same thing over and over. It must be so easy to be a girl; they get guys so easily. Everyone wants a cute girl. Well, not to burst any bubbles, but both sexes have their troubles. Being a women is not easier, just different.
In the arena of dating, yes, girls can generally get sex whenever they want. If you are a cute girl, you can go anywhere and get a guy, but you cannot necessarily tie him down. It is hard for girls to keep a man who is worth a damn.
Let me put it this way. The crucial difference here between the sexes in terms of dating is that girls can have sex whenever they want but have a hard time achieving their goal of a relationship; we gentlemen have a hard time getting sex but an easier time getting a girlfriend out of the situation. In this way, the goals of each sex can confound the achievement of the goals of the other.