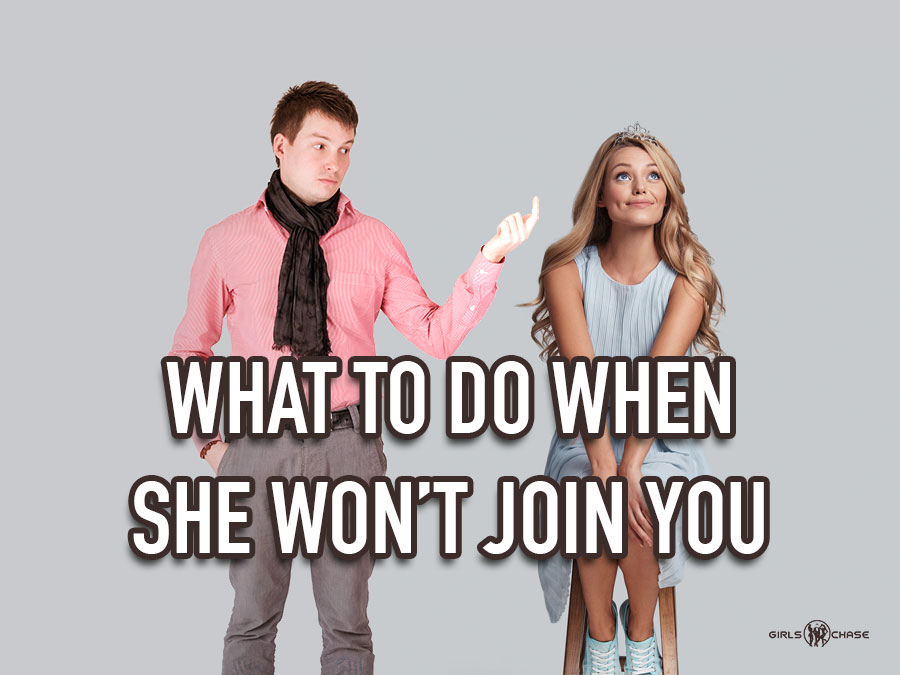 Girls won't always agree to move with you, sit with you, or head somewhere else. If you're not afraid of a little risk, though, you can often change their minds.

Hey, guys. I hope you are all doing well.
And I hope you found my posts on attention seekers useful (part 1; part 2). The first post examined the underlying mechanisms, where we had a quick look at female psychology, and the follow-up discussed the technicalities (how to deal with the issue at hand by using her strong desire for attention against her to generate attraction and compliance).
The techniques covered were mostly based on concepts such as showing mixed signals and taking away the attention from her through disqualification and rapport breaking. Those techniques can be useful in most settings.
Additionally, the techniques covered do have a general "attraction-building effect" on most girls, but they happen to work even better with attention seekers. The more attention seeking, the more dynamite the results, even to the point where her desire for attention reaches new heights, which she would be willing to fulfill through sex.
In this post, I will share a technique that is very simple on paper but may require some calibration. The techniques covered will serve as a resistance buster for whenever you are trying to move her (to isolate her or actually extract her back to your place). This is a form of resistance that is especially common among attention seekers. They resist being isolated with you, because becoming isolated with you results in lower amounts of attention for them (other men will be less likely to hit on an isolated girl and give her the attention she truly seeks). Same thing goes for extraction, which basically means "the attention seeking is over."
Two notes to make before moving on:
Just like in my previous post regarding attention seekers, this technique can be used on most girls, although it will have more effect on attention seekers. It is key to emphasize this.

This strategy is fit for night game (bars and clubs). It can also be used at parties (extended social circle). I haven't really tried this with day game. I didn't really have to, as usually resistance toward isolation and extraction in day game is more genuine because of a lack of rapport or logistical hoops (she actually has plans to go somewhere). In night game, however (clubs being the sanctuary for attention seekers), there will be many attention seekers, and that's where this post will come in handy.