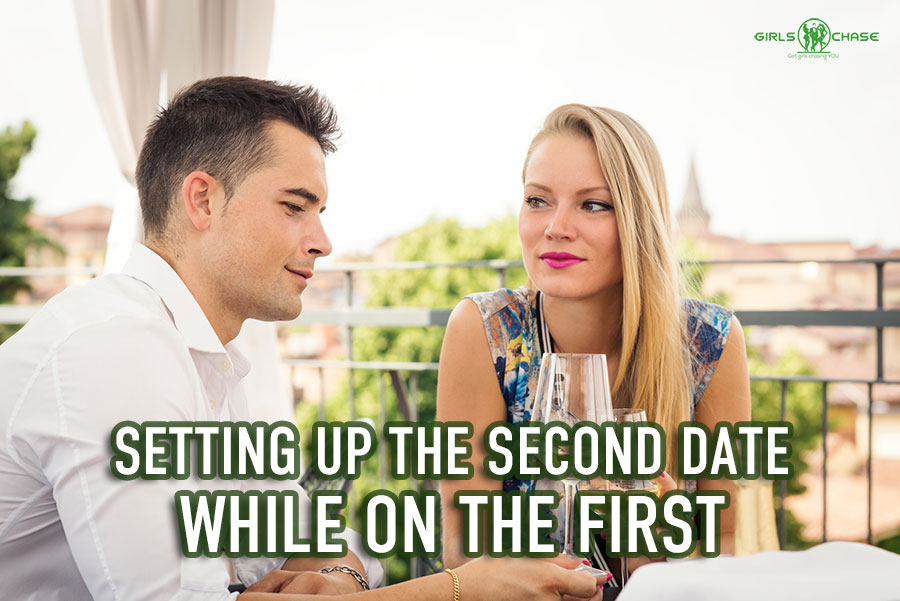 When your girl is into you but you think she'll resist first-date sex out of fears of getting played, this is how you can safely bring up a second date.

For most guys in most situations, it's advisable to avoid setting up the second date during the first – or even setting up the third date during the second.
The risk of being so forward is that you play your cards early. Instead of waiting for her to tell you she wants to see you again – which can and will happen if you give her a great date – you should be the one to propose the second date.
You can potentially betray too much interest and come off as the one chasing.
For guys who have a more relaxed style, show little emotion, and prefer to be smooth and cool, I would advise against using the method in this article.
However, for those who have a more upbeat style, or for guys who find themselves having an attainability issue, either due to the player problem (i.e., she thinks you're a player and doubts your intentions beyond sex) or from being too high value, you can use this more forward approach to prevent a girl from going into auto-rejection.
Let's go through the two prerequisites for setting up a second date while on the first.