Hey guys –
It's been almost a year since I started working with my good friend Chase (wow, time flies) – and it has been an incredibly busy year. And while I've dropped about 150,000 words of 10 years' experience in picking up women on the blog, I haven't always had time to get back to everyone who wrote in with questions or comments.
It's time to remedy that… I really appreciate all your feedback, it lets me know how we can bring more value to you and it's also great to know that our work is really helping people out – so thanks for all the comments, even and especially the ones who just stopped by to let us know how much this blog has helped them out. That's fantastic and part of what makes this work so incredibly gratifying.
Now, I just went back over all the comments you have left on my posts, and I am going to get all the questions answered that I think every reader will be able to benefit from. That means I won't be answering questions about "this one special girl," unless my advice in the situation is broadly applicable and will be useful to other readers as well. But there have been a lot of very smart questions that I thought were very interesting and worth having a closer look at for everyone.
We're starting off the series with a follow-up to the post on going out alone, with more on going stag and going out by yourself. This is one of the best ways to meet new women, but it's also a scary and unusual one for most newer guys - it's a worthy place to kick off this new series, in other words.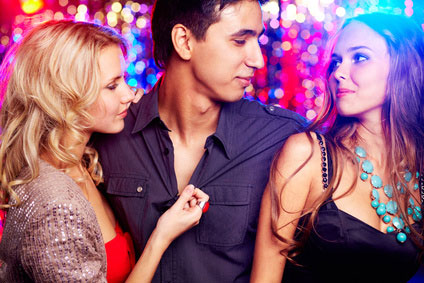 Furthermore, I will be answering comments on this series – either directly, or if the questions are very involved, in future blog posts – so now is the time to let me know what you're struggling with. Of course I won't be able to go into the same depth as we do in our phone coaching program, but if we can get some of the more pressing problems solved for ya and take your dating life to the next level right here and right now, then I'll say we'll have achieved our goal! So feel free to hit reply and post your question.
Onwards!