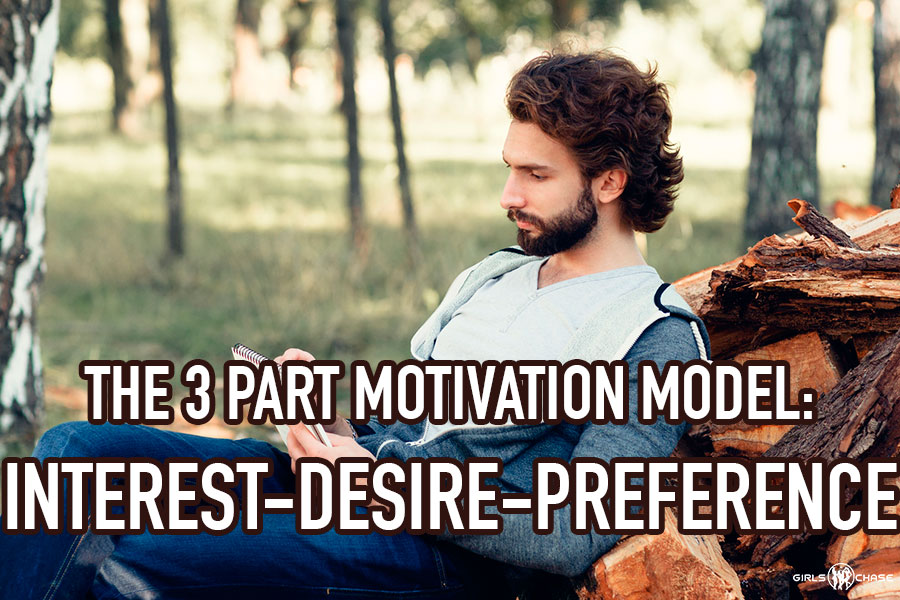 If you want to do something, but you never take action do it... what is that? It's a case where you have the interest – but lack the desire.

A friend who has been consulting with me about the dating world visited me recently for a weekend – and brought some interesting stories to share. He graduated from college last year and moved to a new city, landing a prestigious job at a highly respected global firm with a six-figure starting pay and great benefits (right out of school!). Basically, he fulfilled the career dream he had since before college, and now he lives in a beautiful new apartment in a great part of town, with lots of space and lots of money.
Regarding this side of his life, he's completely fulfilled – well, sort of. He likes his life on paper, but after actually speaking to him about the details, I discovered he feels immersed in soul-killing consumerism. He liked my tiny, modest apartment with its very human and soulful feel. Before leaving, he said my vibe had rubbed off on him – he felt sweeter and more relaxed.
Yet on the dating field, he hasn't gone on a single date since moving to his new city. He has been following Girls Chase for almost two years and has since improved on his vibe and does cold approach occasionally. However, he has yet to ask out a girl in his new town. He tells me that he's waiting to become more fit (he goes to the gym regularly and is still looking for new clothes) to present himself better. He's also working on his fundamentals and is pursuing new hobbies and meet-ups where he might meet women. He also laments that there are no women in his area he really has a desire for. In other words, he doesn't find them attractive, so they're not even worth approaching or pursuing.
I will note that he did enjoy the look of women in my area – so location is a factor indeed!
He wanted to know what he could do to start dating women, and I told him that right now, there's nothing he can really do, because no matter what I tell him, he's not actually going to do it. How did I deduce this? I told him that in this moment in his life, he doesn't want to date or learn to be with women badly enough; his focus is still on building his career, not learning to attract women.
In fact, his desire, as it was during college, remains in climbing his career and making lots of money – a big factor in his choice of city – while he merely has an interest in learning about women and dating. I told him nothing would happen for him until he actually held a real desire to be with a woman; for now, a sufficient desire doesn't exist in him. I told him he's waiting for a "perfect moment" that will never actually arrive.
What he actually needs to do to make any progress is to get the ball rolling, but his desire to grow career-wise suffocates that process.
I wanted to break down why things were the way they were for him, and thus came about the topic of this article. It's a little abstract but very useful in deducing people's intentions.
One of the great life lessons I am getting ever more acquainted with is that what people say they want or like, and what they actually, truly want – and what they actually do – are often very different things. This is what we're going to talk about today: why these inconsistencies exist and how they show up.