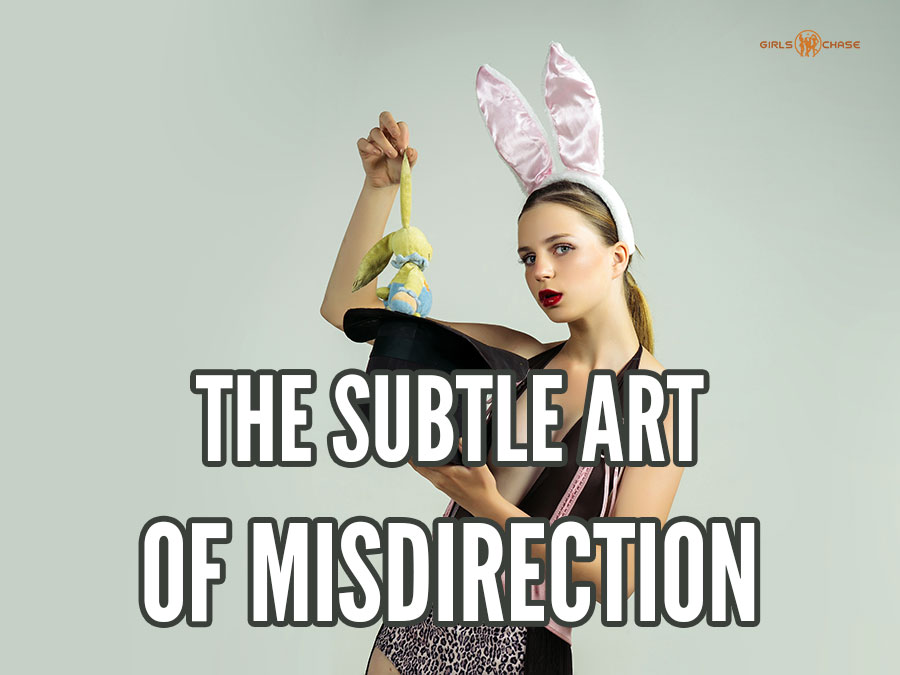 A ubiquitous but under-discussed tool in every good seducer's skill set is the art of misdirection. Let's peek at how you can use misdirection to better seduce the women you meet.
One of the most enjoyable things about the art of seduction is how open it is to a variety of angles, all of them unique, and all encompassing fascinating aspects of human psychology.
We know techniques like cold reading. Deep diving. Chase frames. Sex talk. Screening and qualifying. Compliance stacking. Yes-ladders. Forcing framing. Resistance busting. And so on and so forth. All these tactics are a pleasure to use, and for the woman you use them upon, they're a pleasure to have used on her.
You see, women enjoy to be seduced.
If they didn't enjoy it, they wouldn't let you get away with it.
While uninitiated men think seducers are big baddies who trick unsuspecting women into unwanted intimacy, any veteran seducer knows the opposite is true. It's the low-skilled non-seducers who ply women with alcohol until their decision-making is impaired or snake their ways into women's trusts via the 'friend zone'.
Seducers do the opposite.
When you're a seducer, you're honest. Even when you're using your tactics, the woman still knows what your game is. She's not dumb. She plays along, however, because she likes it.
And we can use misdirection to play this game with her.
While it might have a bad rap as a tool of pickpockets and con artists, misdirection is also a part of magic shows, carnivals, and some of the very best books and movies out there, that leave you riveted to your seat and unable to turn away.
You can use misdirection to the same effect within your own seductions.
It will give you more success, and a lot more enjoyment.