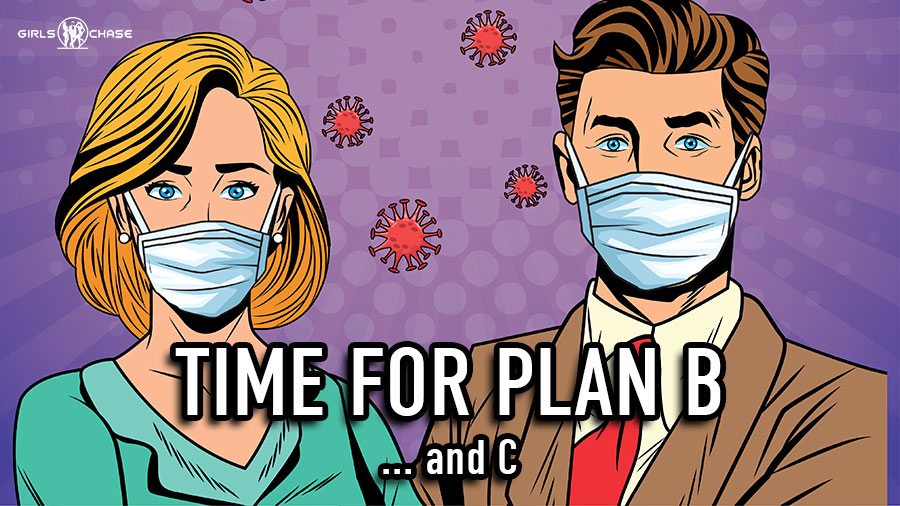 COVID-19 has brought challenges, but there's always a way to flourish in the dating game. These backup plans will help you keep both of your heads happy.
Last week I detailed my overall dating game plan during the pandemic. I shared how and where I approach girls, and what I do beyond that to get them in bed.
Sadly, as many of you know, pandemic policies differ from place to place. My game plan may not fit where you live. Nevertheless, I hope you can get something out of my plan or find some tweaks to make it work for you.
Perhaps you can at least draw some inspiration from my game plan to create your own. I did my best to share my thought process and overall method to create my game plan. Feel free to take that and create a plan that best suits you.
Currently, we are in a phase where the social world has turned upside down. The rules of the game have changed, and we need to calibrate to that. Nothing is set in stone, nor is my game plan. It's a time to experiment and rediscover our game (or discover it, if you are new to this). Of course, the situation is sad, but it opens up opportunities to rediscover good pickup strategies you may have neglected until now. I will not say we live in exciting times; that would be an exaggeration. But overall, there is an exciting element to it. This is what you should embrace; nay, it's something you must embrace.