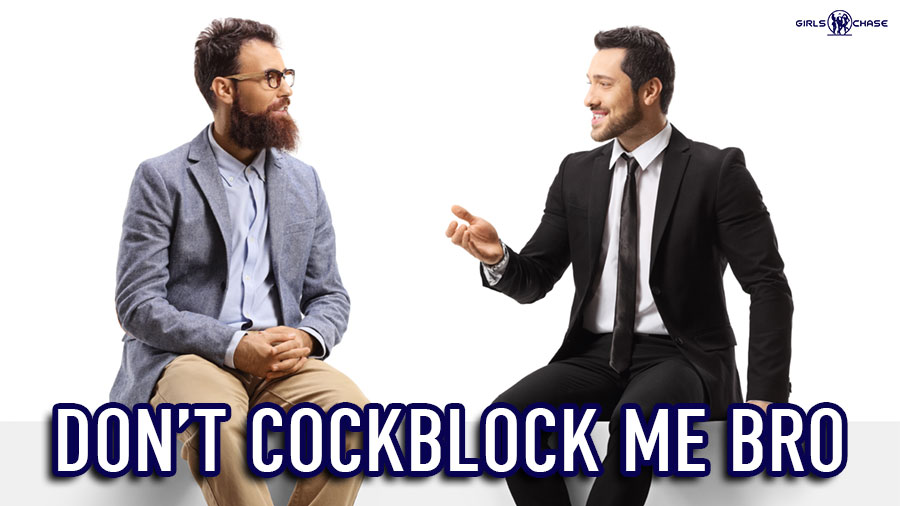 Your buddies have your best interests at heart, but they can inadvertently sabotage your efforts with women if they're clueless about pickup and seduction.
Your male friends can have an impact on your encounters with women and how they transpire. As you get more experienced with women, a skill you need to learn is how to manage male friends. Unfortunately, sometimes your male friends can be the biggest impediment to your seductions. As you see your results increase, you have to be selective about the guys you hang out with, go out with, pick up women with, and share information with.
As you learn how pickup and seduction work, you'll start to get with more women, but not all your male friends will have YOUR interests with women at heart. Perhaps they view you as a man without these traits, or they just haven't seen that side of you. Maybe they DO view you as such a man and just want a piece of it for themselves. You'll start to see that other men will make mistakes around you that affect your frame with women. They might try to use your skills and leads for their own benefit, or they could judge your actions as amoral and shame you.
All these situations with your male friends can destroy the hard work you've put into with one woman, a series of women, or girls you're dating with some stability.
There are four different types of guys we'll talk about in this 4-part series:
Clueless Men
Shady Men
Judgmental Men
Dead Weight Men
In each article, I'll share how best to deal with each type and what you can do as you become better with women.
Let's start today with dumb and clueless men.