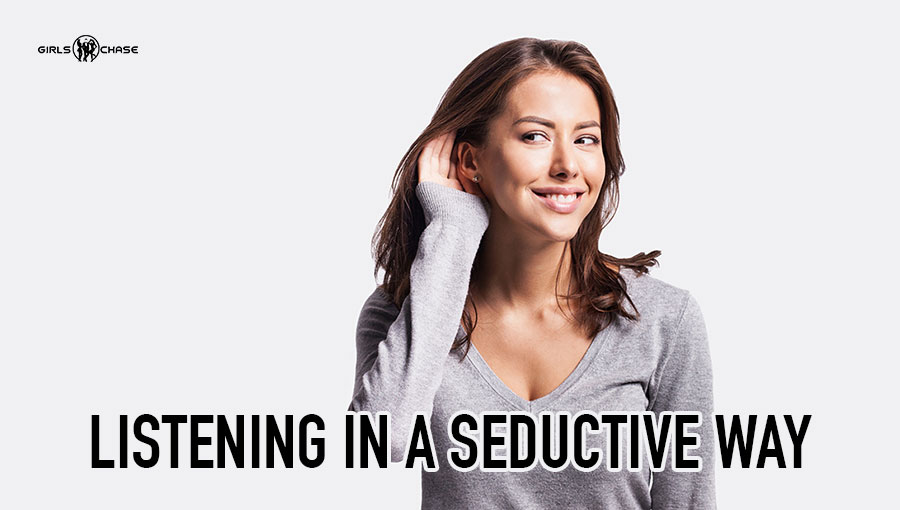 You can't always be talking non-stop with her. So when it's your turn to listen to a girl, how do you do so in a seductive way?

After sharing 8 long, detailed articles on sexual tension and closing it all off with an illustrative report, I originally planned to move on to another topic. But apparently – and this was kind of expected – some of you guys brought up some good questions that need answering.
I also stated in my last post on sexual tension that, even though I kind of closed off the project, I would share more insights if something popped up. Well, your good questions have made those "insights" pop up, so thanks again to all of you reading and leaving questions. Your contributions not only make my task as a writer easier, they also ensure my posts actually fit the audience's desires. Win-win indeed. So thank you again, guys.
A commentator named Mike asked the following question:
"Hey there Alek, really great article. This kind of reports help tremendously much to show sometimes a bit abstract sounding ideas and techniques in an actual motion.

I got a question: could you elaborate a little more on the topic of seductive listening? I'm not sure I understand that concept correctly. You state that just sitting and nodding isn't sexy at all. But from the next paragraph where you actually describe your seductive listening thing, it basically sounds the same as just listening and nodding to me, just in a lesser frequency. What's the difference between those two? How do you execute this without coming out as not really giving shit about what she has to say? Thanks!"
In my report, I did use the technique called "seductive listening." I haven't written any posts specifically about this subject, as I thought the report would be enough, but I can now see that I was wrong, so I will dedicate this post to this subject by clarifying what it means to be a seductive listener.
Before I begin, I want to give all credit to 60 Years of Challenge, the pioneer of this technique.