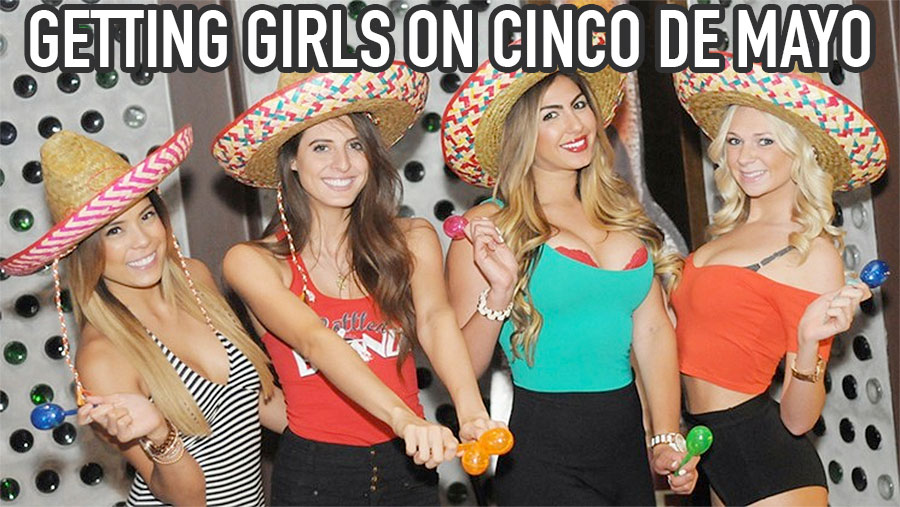 You'll meet 5 kinds of girls out on Cinco De Mayo. Which ones should you take home – and how? Follow these 3 steps and the girl is yours.

When you hear the words "Cinco de Mayo," what do you picture?
Is it:
Drunk girls?
Tequila?
Cheesy sombreros and guacamole?
Most guys assume that Cinco de Mayo is one of the easiest days to meet girls; however, the reality couldn't be further from the truth.
It's true that more women are out and willing to go home with a guy on Cinco de Mayo, but also consider that more men are going to be out and about, too. Your competition is up, and the alcohol is going to be flowing.
These aren't exactly perfect conditions to find a high-quality woman to take home.
However, there are a few things you can do to plan a Cinco de Mayo that ends in you getting the woman you want.
So today, I'm going to show you exactly how to have the Cinco de Mayo you want.