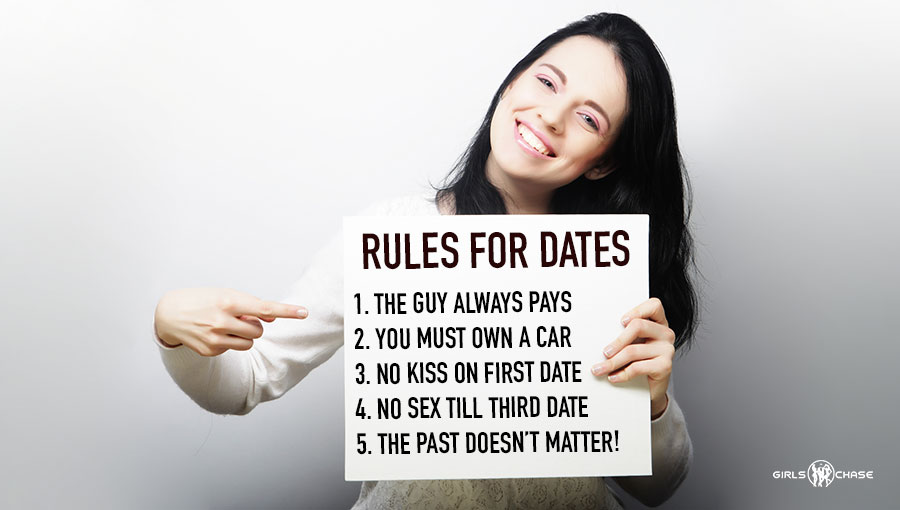 A woman's rules are never absolute. Often they aren't even guidelines. Once a man understands this, his entire way of interacting with women changes.

Ever have a girl tell you about some rule of hers?
Maybe she says she never has sex on the first date. Or perhaps a man needs to pay for meals with her to have any chance with her. Or she might tell you she never ever cheats on a boyfriend and will under no circumstances date one man until she's broken up with the other.
If you're new to dating, there's a high chance you hear things like this from women and just accept it. "Okay, that's her rule. I guess I can't date this girl. Or I need to work within her rules." You might give up on girls who offer you incompatible rules. Or you may slow way down on them because of this ("Guess I'd better take her on 20 dates first").
But I'll tell you a secret: once you've been around girls for a bit, you cease to pay much attention to women's rules.
Then once you've been women for a while, you often start to get excited when women tell you their rules. A woman's rules are an excellent chance to make her do the opposite of whatever it is she said she won't do, and love every second of it.
Is this immoral though? Won't it cause a crisis of self in the girl, if you make her bend or break her own rules? Shouldn't you respect women's rules?
No, and for one reason: women aren't men. And what constitutes a 'rule' for her is very different from what constitutes a 'rule' for you.