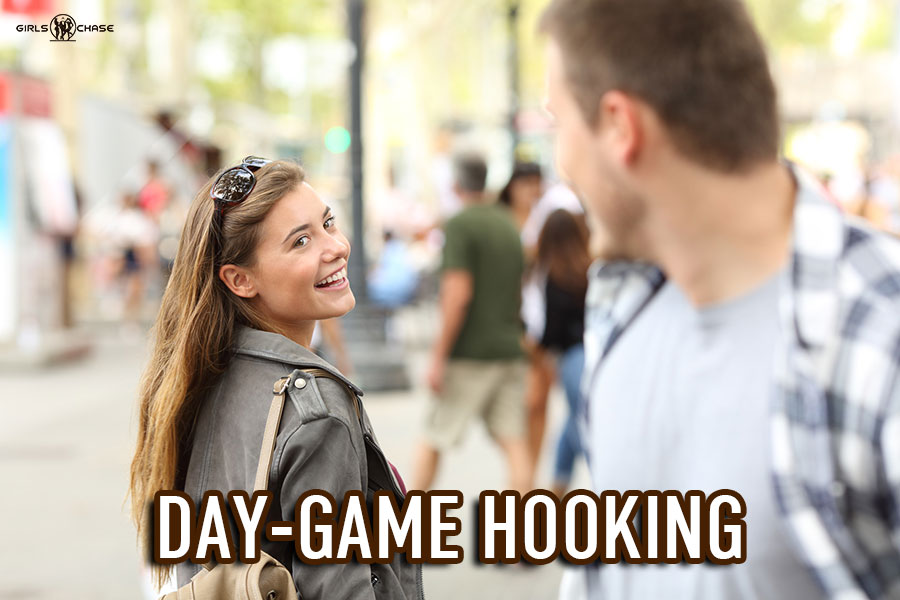 See a hot girl during the day and want to get her number, or even take her home? It can be done! But if you expect to reel her in, you'll need a quality hook.
Most new guys have a hard time hooking a woman they've approached during the day – and it's no surprise. When you approach women, your veins course with adrenaline. You're consumed with fear over what people will think about you. You can barely force air through your lungs and move your legs, never mind form consonants and vowels into intelligent conversation.
If you're in this nervous state, most women won't hook. They'll take one look at your stuttering, anxious being and just… keep on walking.
Remember the rule of state transference – whatever you feel, she feels.
That's why I recommend spending at least a year working on your approach anxiety and hooking. What to actually say should be the last thing you worry about, as it's the hardest aspect of game to learn and it relies more on experience than study.
Once you get the fundamentals down, hooking becomes natural.
In my day-game model, hooking is simply getting the girl you approached to engage you back. You talk, she listens – she talks, you listen.