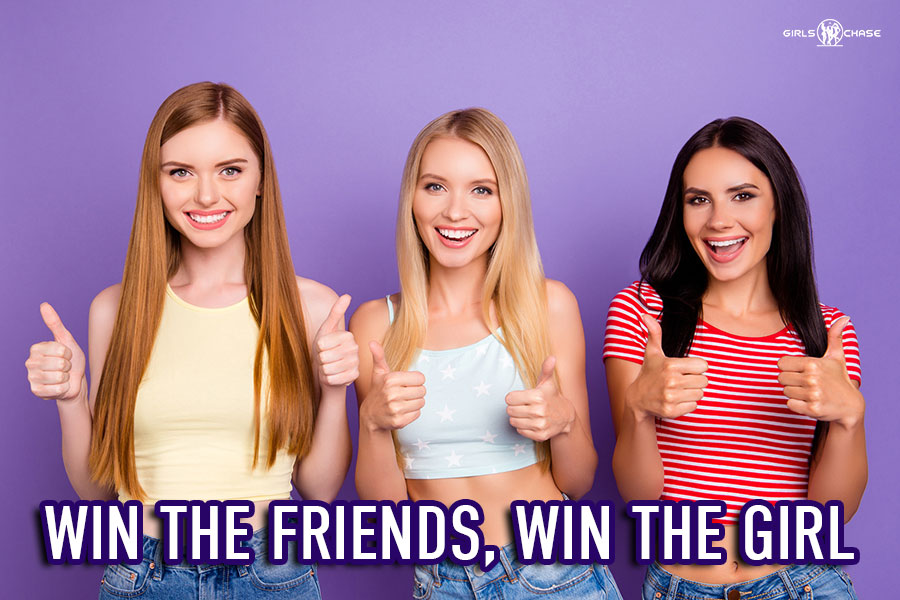 If a girl's friends are present, they'll get a say in whether she's allowed to hook up with you. So be prepared to win them over and get their approval.
You're at a club. You meet a cute girl, and it's going well.
Then she tells you that she wants to introduce you to her friend. You walk over and are introduced. You make some small talk with one of the female friends, and then, when you get the chance, you return to your girl because… well, you're trying to nail her, not her friend.
Your girl talks to you some more, but then you see her eyes flick briefly towards her friend. A few seconds later, she says to you, "Hey, one second. I'll be right back."
She walks over to her friend and they talk. You wait for your girl to turn around and re-engage you. But as the minutes go by, her body turns further and further away from you. Two minutes become four.
You feel alone, left out in the cold. You take a few sips of your drink to not look totally out of place, but after a few more minutes, your drink is empty. You feel empty. You don't know what happened, but you do know that you lost your girl.
You walk back to the bar, order another drink, and look out into the crowd for another girl.
What happened?
You failed her friend's test.