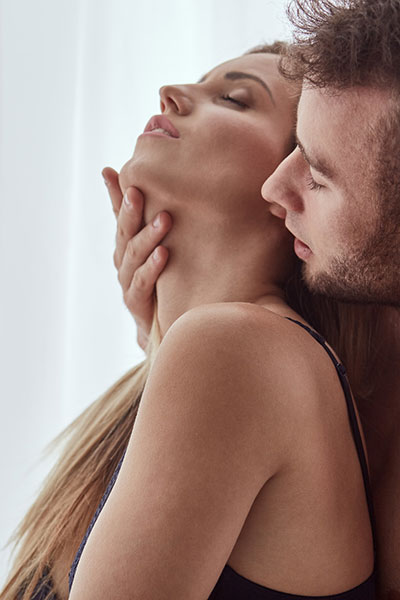 Right now, you're reading an article on a screen. Its text reaches you through your eyes. Or perhaps you have a text-to-speech app on your phone to read this article to you, and the words trickle into your ears. All the media you consume is visual or auditory. Columns, articles, videos, forums: it is all via eyes and ears.
You work a job, more likely than not, which consists principally of visual and auditory tasks. Type things into a computer. Receive verbal orders from customers. Communicate expenses to accounting. You speak, you listen, and you see.
When you order take out food, it's audio and visual. You don't grasp the food before you order it; you don't touch the clerk who takes your order. When you go to the café, audio and visual. When you head to the DMV, audio and visual. When you spend a few hours at the cinema, audio and visual. When you get beers with your buddies, unless you're all quite chummy it's audio and visual.
That our lives are so audio-visual is probably due to life in an urbanized society. Touch, as a sense, does not scale well. I can write this article, and you and fifteen thousand other men can read it. I cannot come to where you are, walk up to you, and turn your head to point it at every audio/visual item or technology you have around you, or place those items into your hands. It's simply not doable. Audio and visual communication, on the other hand, scales.
Yet despite the advantages of scale, our digitized, atomized society also makes it harder for people to truly connect.
That's because people are not just auditory, visual creatures.
We are, very much, tactile beings, too.