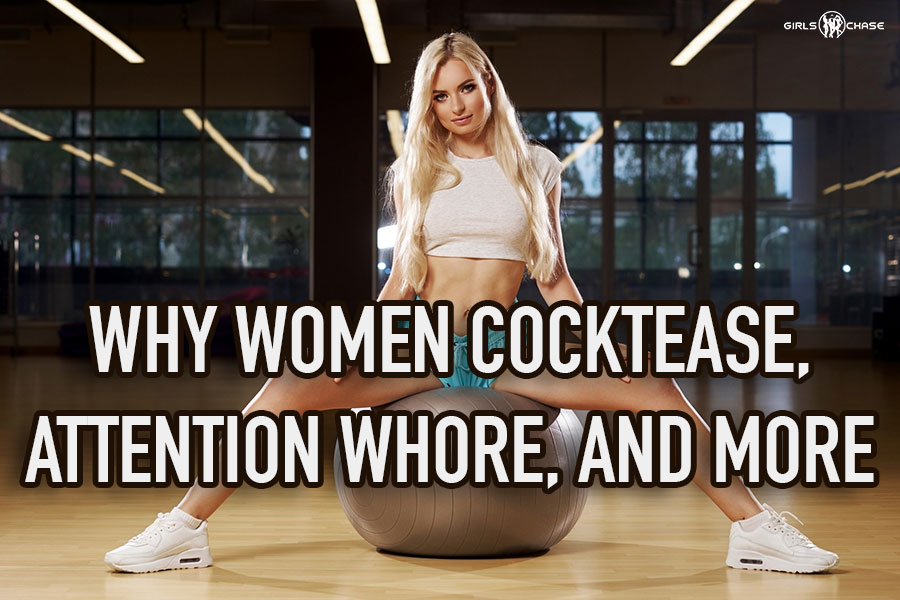 Girls play the role of cocktease or attention whore (or worse) because these roles can be fun. But what's the psychology behind this kind of "fun"?

There are short term and long term impacts on the fruits of our actions in the mating game. In the short term, we can create a really fun seduction, great sex with a beautiful woman, and the potential beginning of an ongoing relationship. Some choose to stay at Point 2, while others go on to Point 3. In the long term, we have the power and ability to grow powerfully with another human, with or without children, as we also have the power to experience many different women. Unfortunately, we can also create an opportunity to ruin our lives through some unforeseen consequence of an action – perhaps the wrong action at the wrong time – or just merely dealing with the wrong person.
In our modern era, women hold immense power to dictate social ramifications of sexual encounters and relationships gone awry. In this more cautionary article, I wish to make you aware of some less-glamorous aspects of the mating game – situations that if not handled correctly can create extreme unhappiness, commitment problems, legal problems, and financial problems. Better to be aware of these as they are happening than to find yourself on the losing side of a challenge.
I recently picked up a book while visiting Boston, called Games People Play: The Basic Handbook of Transactional Analysis by Eric Berne. This book was first published in 1964 and is meant to be a handbook for psychiatry, yet I felt compelled to write this article when I realized a strong connection between patterns outlined in the book and many firsthand experiences of myself and friends. The book is quite academic and covers far more than just sexual scenarios, so to save you from reading it (it was quite boring admittedly), I'll cover some dynamic patterns I've seen repeatedly that may be confusing to participants in the game.
I hope this summary and analysis of Games People Play helps you identify how to handle complex social-sexual situations, which when mishandled, have resulted in life-altering lawsuits, loss of credentials, loss of work, and worse.