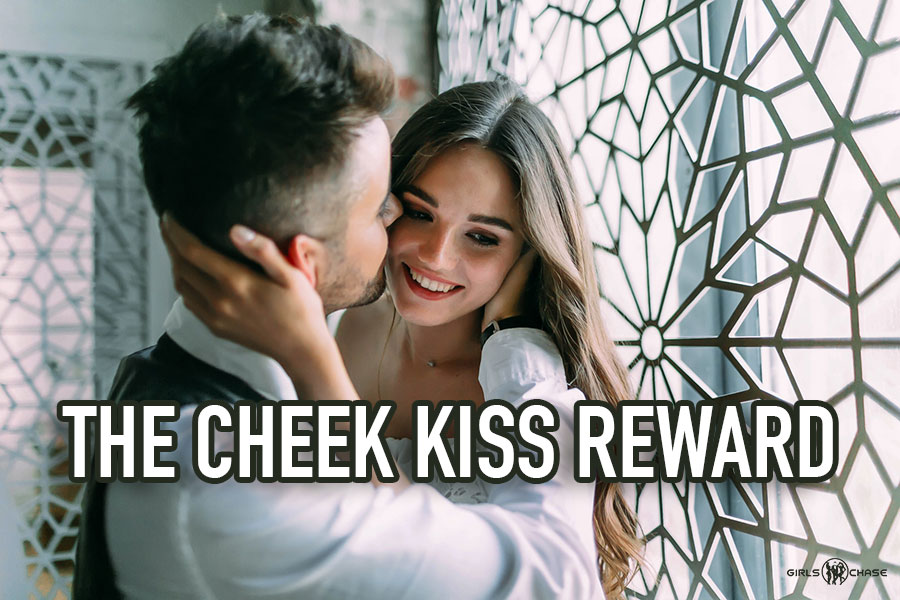 When a girl does something good, you can reward her with a cheek kiss… and open up the floodgates of romantic and sexual potential.

This is a fun little tactic I've employed over the years that does a lot of good things for you.
The tactic is simple: when she does something you like, give her a peck on the cheek, neck, shoulder, or lips.
There's a little nuance to it, because the power of the kiss will be tied to the level of investment she gives you. The bigger the investment, the weightier the kiss. The lesser the investment, the lesser the kiss.
I'm going to do a quick section to tell you why this is good. And then I'll give you a few examples of how and where you'd use it.