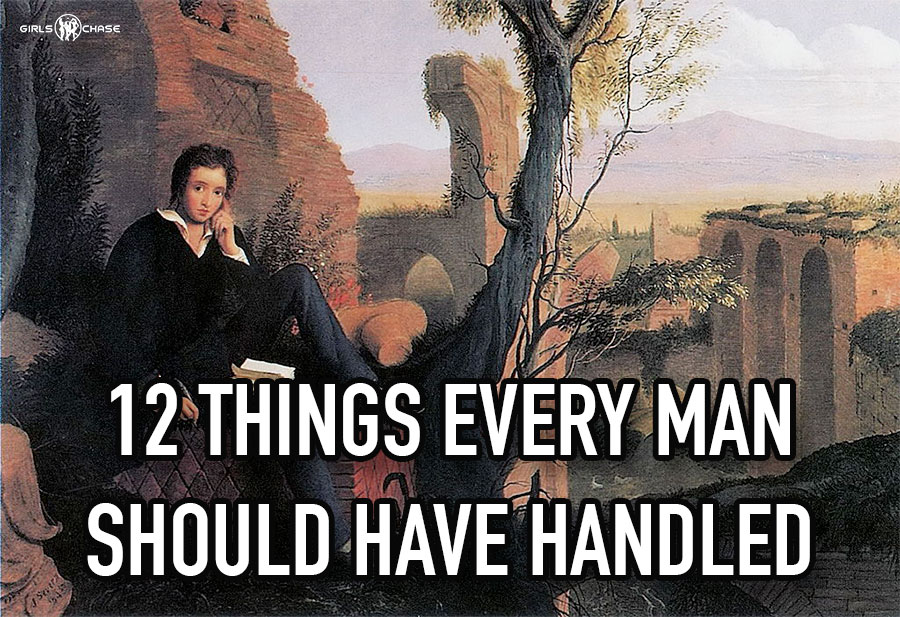 There's a lot to focus on in life, and little guidance. Where should you concentrate your efforts? To these 12 key areas: women, money, strategy, and more.
I've had guys ask me over the years what areas of their lives to focus on outside of women. And younger guys have asked what they ought to have handled as they get older. Society's grown more complex than at perhaps any other time in history, due to myriad factors. However, one of the biggest factors has been the near-total abandonment of preparing young people for what to expect in life.
In place of lessons and guidance, we give them feel-good Hollywood films and vapid platitudes. Things that for prior generations were known and expected in life are surprises for the generations now coming of age, left to their own devices to figure these things out (or not).
So I've worked to set out a list here of the 12 most important things for a man to have handled before he turns 35. If you're young, these are the items in life you need to concentrate your energy on. If you're older and you haven't handled all these yet, it's not too late to start. This isn't a list designed to make you 'feel bad' if you haven't accomplished these yet – this article isn't about 'feelings'. This article is about masculine concerns: what areas of your life can you work on that will improve your life?
The more work you do on these 12 areas, the better your life will be.
If your life is already awesome, improve these areas and it will become more awesome. If it's less than awesome, improve these areas and you will change that too. Note that some men have some degree of natural ability in some of these areas. But no one is a natural at them all – and every man has room to improve in each.