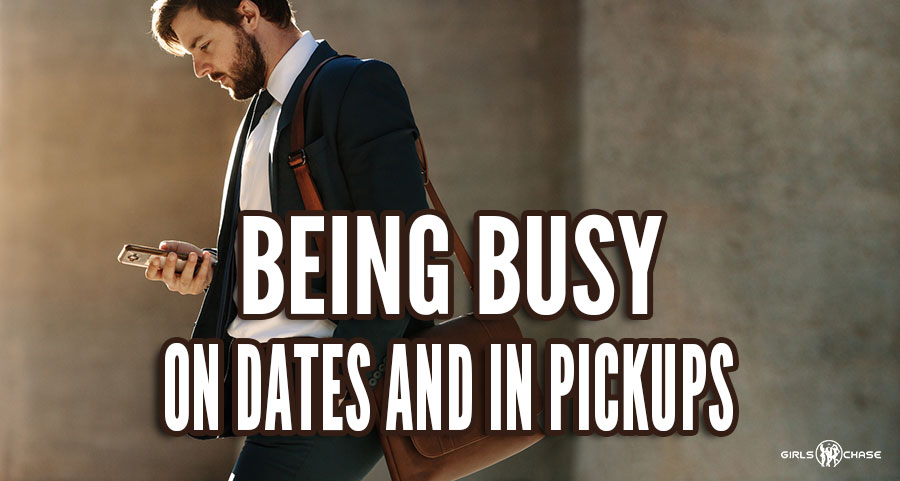 Busyness can be very attractive to women. But to make it so, you need two things: flirtation and instruction.

Women like busy men. They find them attractive. This is because women like capable men, and busyness implies capability. If you're busy, you must have it going on.
You can't fake busy. Or if you try to, it won't come off well. There's too much nuance to being truly busy to effectively fake it.
However, if you actually are busy, there's a right and a wrong way to use your busyness with women. Use it the wrong way, and women will assume you aren't interested. Use it right, and you can up your attractiveness while making women invest more in you (and commit to the courtship).