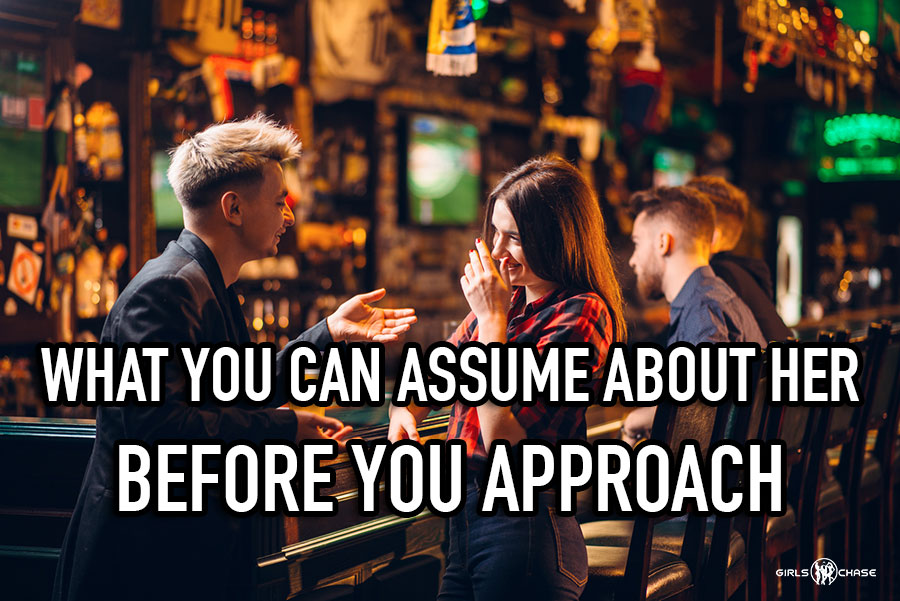 Before you walk up to a girl, you're going to make guesses about who she is and how to approach. What signals should you pay attention to, vs. which should you not?

Welcome to the final installment in my Calibration series. If you haven't caught up on the previous posts, here they are:
Previously, I shared my skepticism regarding different female personalities, types, and archetypes, and their usefulness in pickup and seduction. Many readers assume that calibration is all about analyzing what type of girl you're dealing with, then proceeding with a certain "method" that fits that exact girl. Well, it isn't that easy – sorry.
In Part 4, I shared the reasons why I believe such a model is fallible:
Recognizing what kind of person she is requires you to spend time with her. This is not possible with cold approach.

Recognizing her type and personality is very difficult even if you've spent some time with her (through work, school, and other social settings). You don't really know who she truly is, because you've only seen her and interacted with her in one or two settings. I remember back in the day how a particular "Miss Introvert" from class would go nuts when she's in a club. That was a learning moment for me. I've had many similar experiences since.

In different settings, you will notice how many sides there are to women. Even if you knew her before, women don't just experience different emotions more often, they act upon them more than men. In other words, who she is is kind of a fluid concept, especially in a settings that stimulate her a lot (clubs) or social settings that force her to put on a social mask (classrooms).

Honestly, when you are in-field trying to seduce, you have higher priorities than trying to perform psychoanalysis and trying to find out who she is. Instead, you have to hook her in, connect, and seduce her. You have limited time, and she has a limited attention span. Pick your tools carefully.

Also, this may not be the case for you, but many of us operate in highly-chaotic environments like clubs. As mentioned earlier, such places affect her emotionally, which will have an impact on her presence, but the chaos makes it very difficult for us to judge and discern who she is. And we ourselves will be more stressed, and the chaos will cloud our perceptions.
That said, without contradicting the points above (and the points of my previous posts), I will make a little argument for how using personality types can be a bit useful. However, there are lots of caveats, and the way I personally use them will differ a bit from how others would expect.
After presenting my framework, I will share with you the categories I use. But let's first lay out the framework of how I would use personality types in calibration.