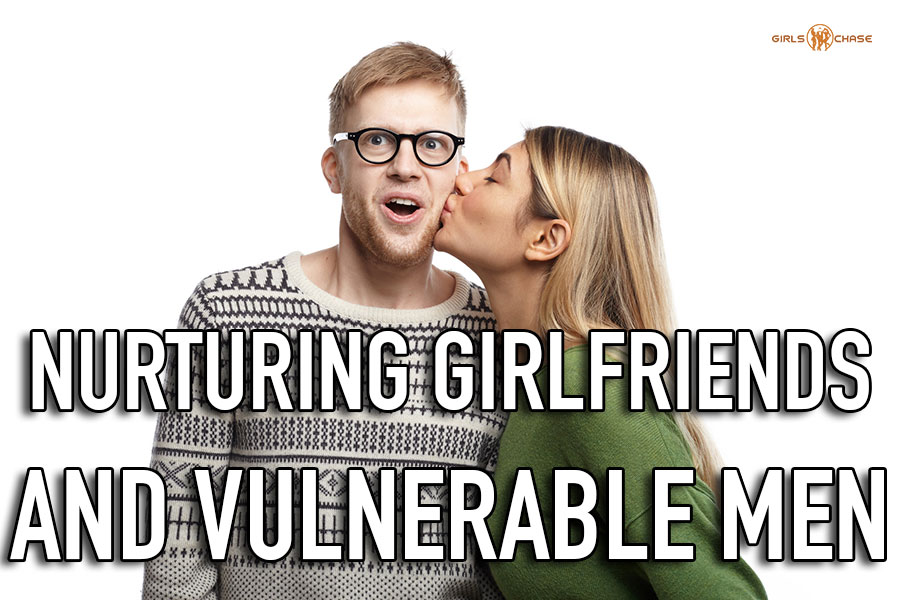 Guys often want a woman who will nurture them. How does a man come to desire this – and is it really the healthiest relationship setup?

There is this dream many men have. In it, a man opens up and tell all his pains, fears, and weaknesses to a woman. In turn, the woman takes it all in, consoles the man, nurtures him, and loves him even more for his sensitivity and innocence.
Often men with this dream try to pull this off with this girl or that. Yet, they are disappointed. The girls they try it with do not respond with the warmth and acceptance they wish for. Instead, the girls they open up to are critical, rather than nurturing. These women often lose respect for them, rather than gain it.
Sometimes this reaction will cause a man to adapt: women are for companionship, homemaking, and sex; they are not for emotional support. Other times, it can cause a man to become bitter: there are no good women out there. No woman will accept me and love me for who I truly am.
Today's article is about this idea of a nurturing woman you can tell anything you want to to, who will love you regardless how much weakness and vulnerability you share with her, and who will never leave you, no matter what. Are there women out there like this? And is there any role you must play in this – other than to simply offload your emotions to her, and have this girl carry your burdens for you, and bandage your wounds?