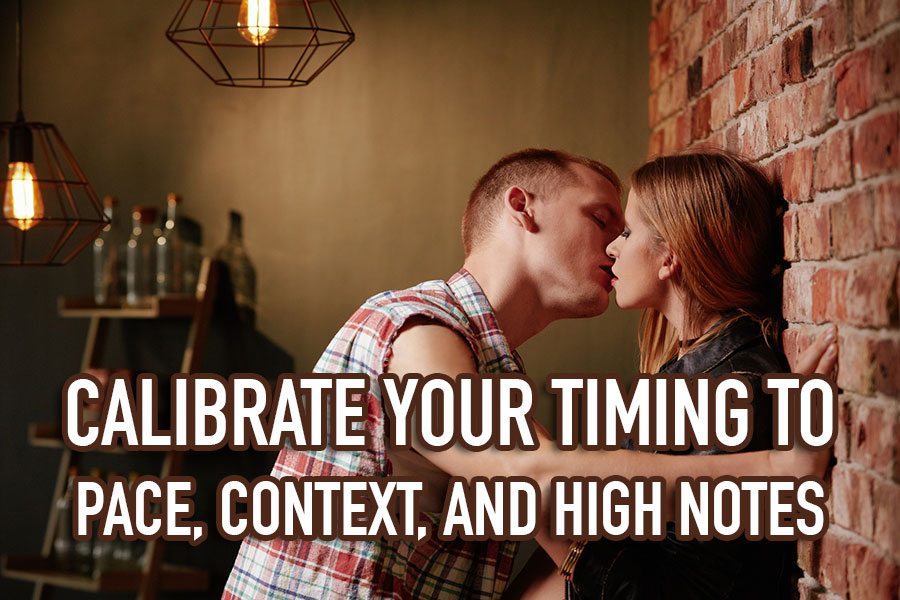 Timing is a crucial element of successful pickups. If your timing is off, you'll often completely blow it with girls. But get timing right, and that girl you want is yours…

Hey, guys! Welcome back to my series on calibration.
If you haven't caught Part 1 and Part 2, definitely check them out.
Why this series on calibration? Because calibration is so damn key to your success with women. That's why. It's one of the most important aspects that set apart intermediate and advanced players. Better calibration gets you more girls (and hotter girls) more consistently. That's reason enough.
Anyway, today we will discuss timing, a subfield of calibration that is rarely discussed on seduction blogs and forums, yet every time guys (usually intermediate or advanced seducers) discuss their nights out, they always seem to bring up timing ("My timing was off!") as the most common reason for failure. And "My timing was on point!" is usually among the most common reasons for success.
Again, just like any other subject related to calibration, field experience (successes and failures) is what makes one a master. But you know this already. This post will just speed up your progress to mastery.