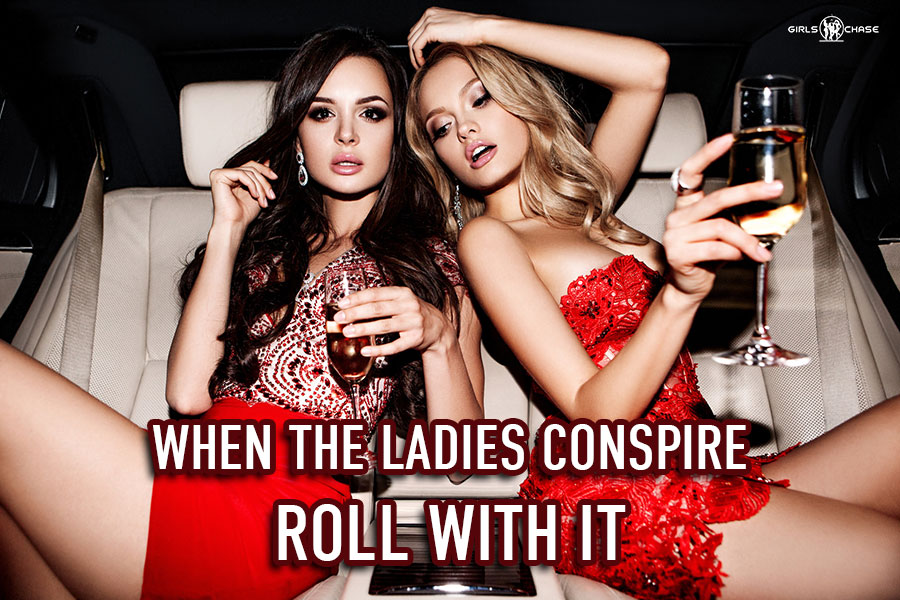 Sometimes we let good lays slip by because we're too focused on the wrong girl. These real-life examples show why you should always keep your head on a swivel.

Sometimes we run into dating situations which fall a bit outside the box. You'll be going for one girl – the one you want – but another girl in the vicinity will show more interest in you.
I've often seen guys trip up on this situation, myself included, and today we're going to talk about how to identify this and how to deal with it so you still get laid.
The lesson of this article is to be flexible. If you are after one girl, and a better opportunity opens up that might result in getting a different girl – it's almost always better to go after the new girl IF the original girl is giving you murky signs of interest, or if she's passing you on to her friend as a set-up.
There tend to be two kinds of situations where this happens, and from my own experience they are mostly in social circle situations:
A girl you like doesn't share the same enthusiasm for you but sets you up with her attractive friend instead

You wind up somewhere with a girl, perhaps a place where she invited you, but a new window opens with a different girl in that circle
Unfortunately, I've noticed that these opportunities tend to trip up guys who are not well-versed in social circle game or are not naturals. From the point of view of most girls, most guys are either naturals or pursue the social circle approach to meet women, which is generally true (although in this decade we can also add Tinder into this mix). So girls use the most natural means for them to set up their friends, or their friends themselves will pursue – but often the guys will trip and falter... and end up dry.