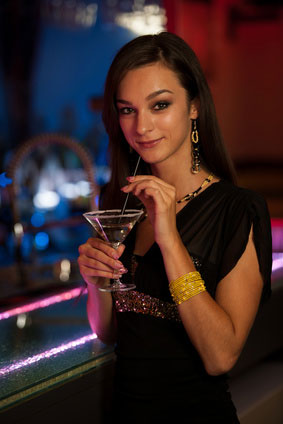 In the comment section of my article "10 Surprising Reasons Women Will Have Sex with You", a reader remarked on a study on luck that discovered exceptionally "lucky" people basically are much better at noticing and seizing on opportunities, while "unlucky" people are more single-minded and stubborn, and miss opportunities.
Our reader commented that:
"I totally coroborate it with my incident today. There is this cute girl in my neighbouring room in student dorm I had been planning to talk to for days. I thought over it for days and planned a silly excuse to go talk to her only to realise that she had been sick. Instead of adapting quickly and offering her to drop by place for some warm tea i completely flipped and just went through what i had planned in my mind before, Just like the article i missed the opportunity for a spontaneous casual conversational connection based on my planned mindset. think this is what most people nervous with girls and new to it suffer, presence of mind and adaptablity. Not always but specific to situation they are not comfortable with. Your views on this !"
And... yes. This hits the nail on the head all kinds of ways.
You know, one of the most common attributes nearly all inexperienced guys have in common is they're stubborn. You tell them to do something, and they won't do it because they've already put themselves on a certain path and they don't want to get off it. Or they want to finish this thing they're working on.
And that's a good habit to have (focus; follow-through). And I'm that way to a large extent myself, or was originally (now I'm more diversified: focused in where focused in is useful, big picture where that's more useful), so I do relate.
But if you want to do better with girls, and if you want to sleep with more girls, a big part of that is going to come from learning to be flexible, and recognize the opportunities you've been letting slip by you wholly unrecognized.