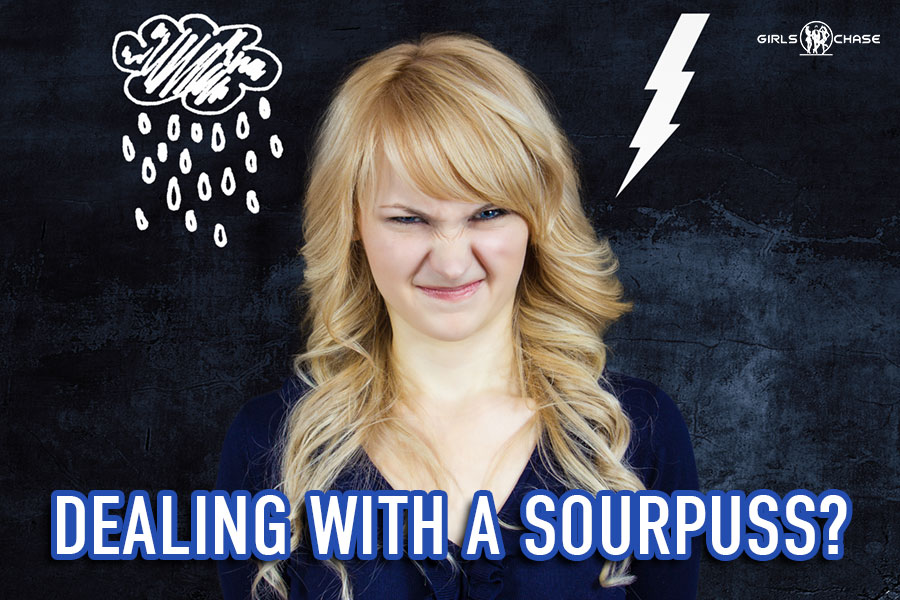 When a girl has a bad attitude, does it mean she's a bitch? Is she having a bad day? How do you deal with her and move forward, and how do you know when to walk away?
What do you do with a girl who has a bad attitude?
Usually, when you're seducing a girl right, she'll be more like a teenager in love. Yeah, maybe she teases you a little and doesn't have a problem putting her foot down if you cross a line, but she's almost entirely under your spell. She's smiling, eager, curious, and almost can't control her giddiness when she's around you.
But seductions are not always so perfect.
Sometimes an amazing romance can begin with some attitude. Maybe it's you that caused her bad attitude or something else.
She's upset about something. I mean, she is a woman.
In these cases, they're usually irritated with something. It's in their nature. But she's also human, and people go through stuff. So a bad attitude doesn't always mean she's a bitch. She might be, but you don't know until you have the experience to distinguish between a girl with attitude and a girl with a bad attitude.
As men, we lean toward calling her a "bitch." It's an instinctual disgust of women with too much attitude. We see them as unruly and unreasonable.
When a girl around me has a bad attitude, even if it's not directed toward me, it irks me. And it should, to an extent.
You should also find it funny. I mean, what's this girl's ire to you? She's just a girl.
But what if she's your girl or you want her to be yours? Her crappy attitude can ruin the whole vibe. Unless, of course, you handle it right.
Let's learn how to deal with a girl's bad attitude, or when to know that it's not worth the trouble.