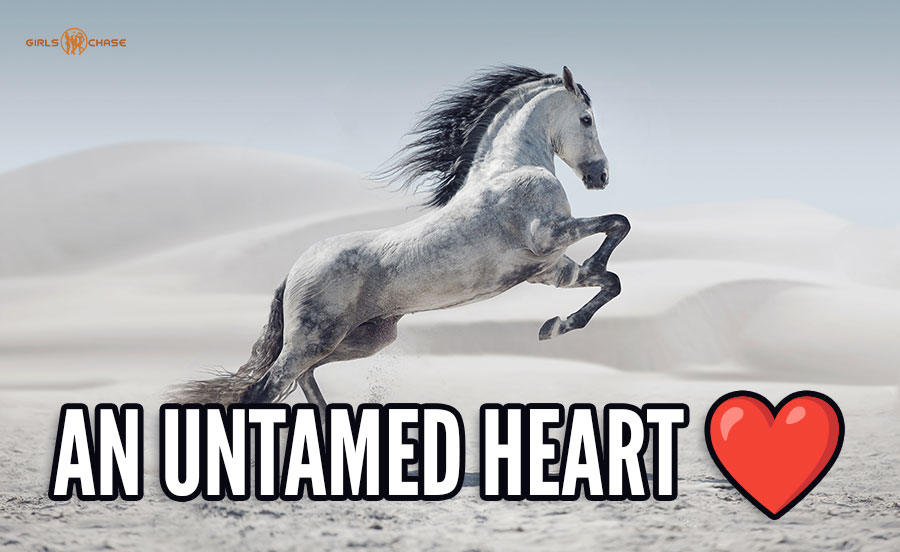 An untamed heart is pivotal to true freedom. The untamed heart resists yielding to the ownership of others. Instead it forges ahead toward its own aims.
In our previous installments in the "How Women Tame Men" series, we talked about different aspects of how women tame the men they're with romantically, as well as man around them socially:
In this, the final installment of the series, we look at having an untamed heart – at, in other words, being a man incapable of being saddled by anyone else, woman or otherwise; at least not forever.