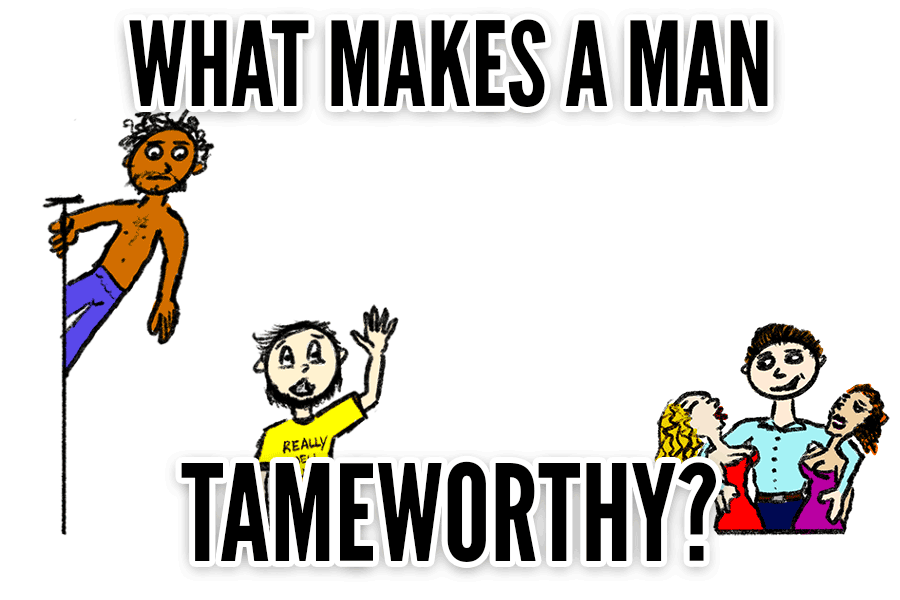 Taming a man is a lot of work. How do women decide which men are worth the trouble? There's two things they look at: how tamable they are… and how tameworthy.
A principle challenge for any woman in life is in taming the man she's set her sights on to tame.
While the most tameworthy men busy themselves in their principle challenges of various life pursuits, with little interest on being tamed by a woman, women must find a way to insert themselves ahead of busy men's varied objects and wrest men into tamed relationships.
This is no small task for a woman. Because of the huge amount of time and energy the taming of an untamed man demands, and the risk inherent in the process (i.e., that she may not succeed in taming him, and instead only waste time -- time she could've spent taming another man to build a life and family with; time she won't get back), nature forces women to be selective in the men they choose to attempt taming.
In this installment, the second in our series on how women tame men, we will look at how women decide which men appear 'tameworthy', as well as what can rule men out.