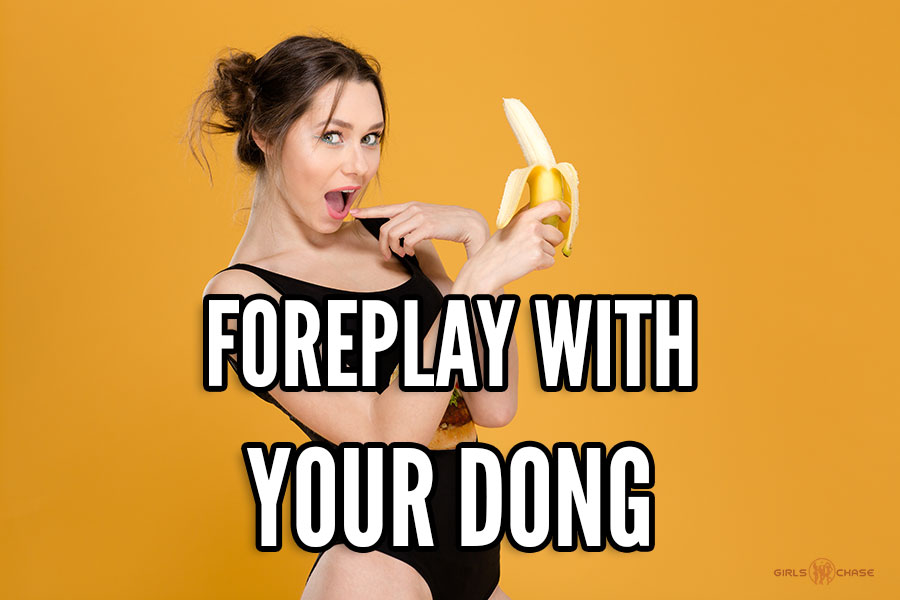 Foreplay often involves just the hands or mouth. But that's no fun, especially with a resistant girl. Use THESE radical tactics to get your penis involved.
When most men think of foreplay, they think of:
Using their hands on a woman's body
Using their mouth on a woman's body
Getting a woman to use her hands on them
Getting a woman to use her mouth on them
They might be touching her pussy with their mouth or hands. But NOT their penis.
That's not foreplay. That's the main event. Right?
SHE might be touching their penis with her mouth or hands. But NOT her pussy.
Again, that's not foreplay. It's the main thing. Right?
Yet, in fact, there are numerous ways you can engage in foreplay where you actively use your penis on a woman – not waiting for her to suck you off or stroke you – including on her pussy, without getting to vaginal penetration, before sex starts.
Today I'm going to introduce you to some. If you've never done these before, they might just change the sexual escalation game for you.