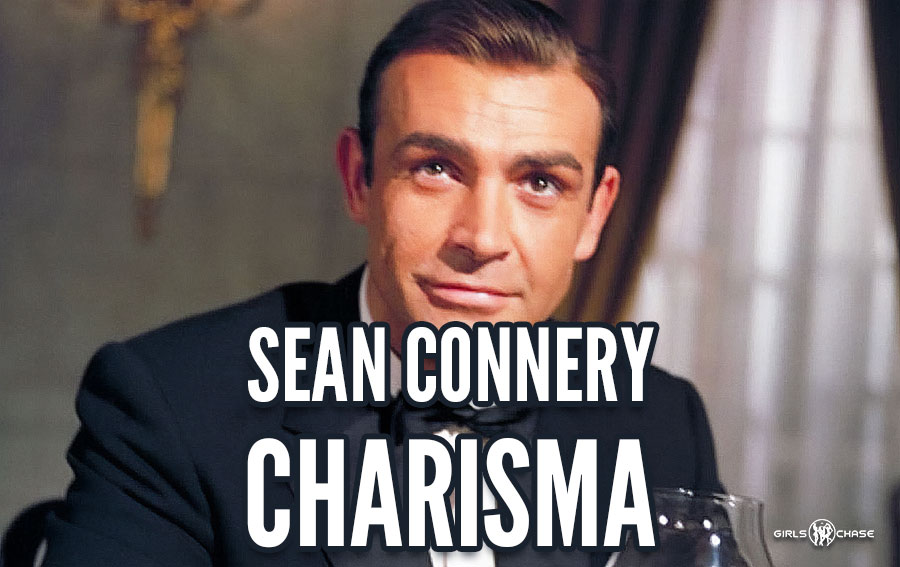 What made Sean Connery's James Bond so compelling? Connery's relaxed, provocative, self-amused style gave his characters a charismatic air unlike any other actor's.
I've always liked Sean Connery.
The way he carries himself and interacts with women has always impressed.
It's no coincidence that Connery (as we've covered on Girls Chase before) even into his 80s still had admiring female fans in their teens, twenties, and thirties talking about how sexy they found him. You can go click on that link and read a few screenshots I took of it if you want evidence.
What made Connery so sexy? He had good looks, and he had his leading man roles, and the wealth, fame, and status that came with those. But there are plenty of men like that in Hollywood -- more classically good-looking, with bigger roles, more wealth, fame, and status -- who don't command close to the kind irresistible charm Connery did.
That special something Connery had that set him a head above his peers was charisma -- in particular, charisma embodying the Father archetype from our four Charismatic Archetypes, covered far more in-depth in my upcoming course, Charisma in a Bottle.
If you're just tuning in, here are our prior three entries in the Charismatic Breakdown series:
Now let's have a look at just how Sean Connery did it.