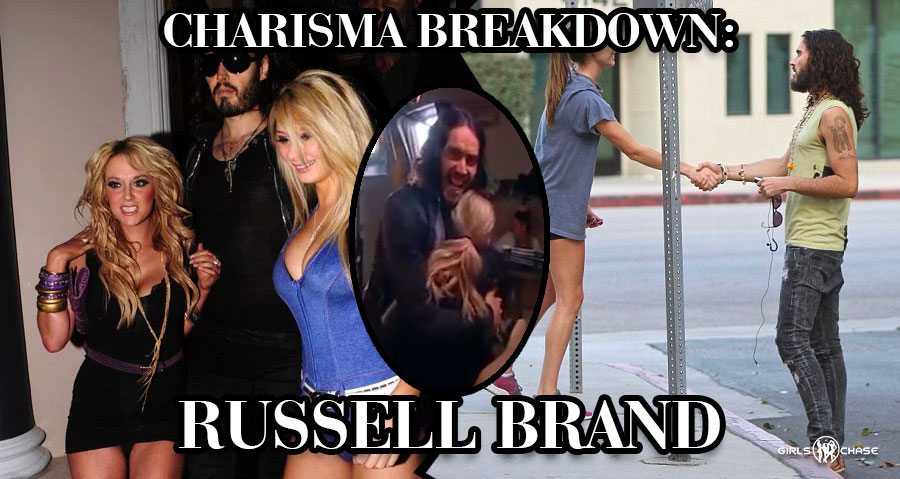 Russell Brand oozes electric charisma, of a very specific archetype: he is the Savior, who will sweep you away from dreary ordinary life to a world of fun, enlightenment, and orgasms.
Ready for another charisma breakdown?
Last time we discussed John Wayne, who exemplifies the 'King' charismatic archetype.
Today we'll be looking at a different charismatic archetype... the Savior. Our Savior will be Russell Brand.
Russell Brand, a Savior?
Oh yes. Russell Brand uses his charisma to lead people toward salvation. It's no fluke he's jumped into the political space, casting light on issues of he believes need leadership and encouraging people to be free (like in his recent short, fun video highlighting the military-industrial complex operating within American news media).
With Brand's beard and long hair, he even looks like a certain famous Savior (and indeed, has his own filmed performance on the subject entitled Messiah Complex).
If we look at how he interacts with women, we'll see that there, too, he embodies the role of the Charismatic Savior.
Let's have a closer look.