Living the kind of lifestyle you want is vital.
It's what determines the people around you, the women around you, and the opportunities you have access to.
Yet if you don't build your lifestyle with the right foundation, it can be draining and punishing to maintain.
What's the solution to this? Build a lifestyle based around the right lifestyle structure for you.
We're one week out from the rerelease of my killer charisma & lifestyle course Charisma in a Bottle.
In it, I train you on being your most charismatic self... I also give you a full suite of tools to build your ULTIMATE bachelor lifestyle.
In this free video in advance of the rerelease, I introduce you to three "lifestyle structures", and why it's so crucial you set your life up around one that best fits you: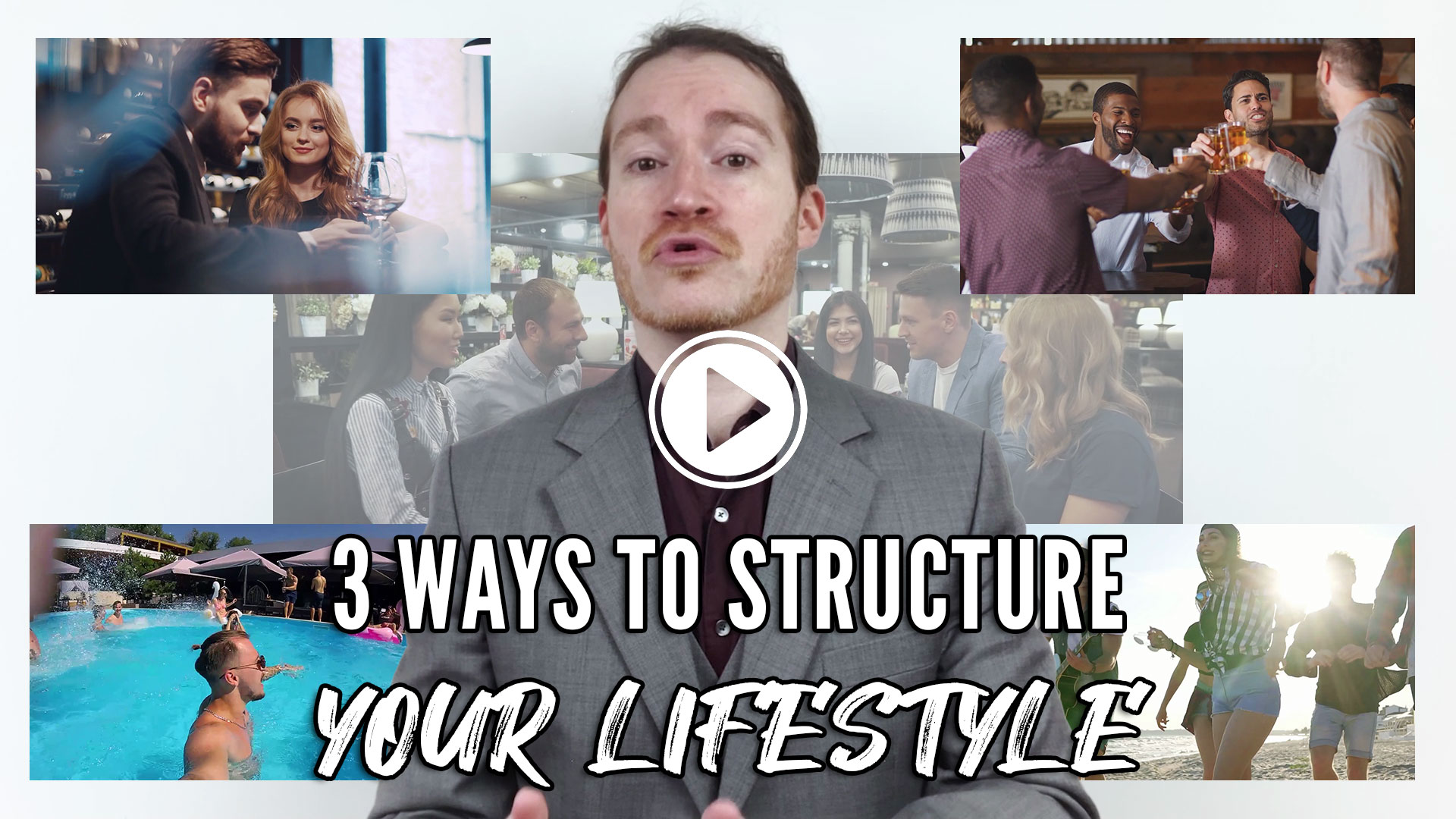 Discover which lifestyle structure suits you best.
You can also click here to watch the video.
You'll want to get this nailed down before you do any additional lifestyle design work, so be sure to give this video a watch now.
See you in there,
Chase