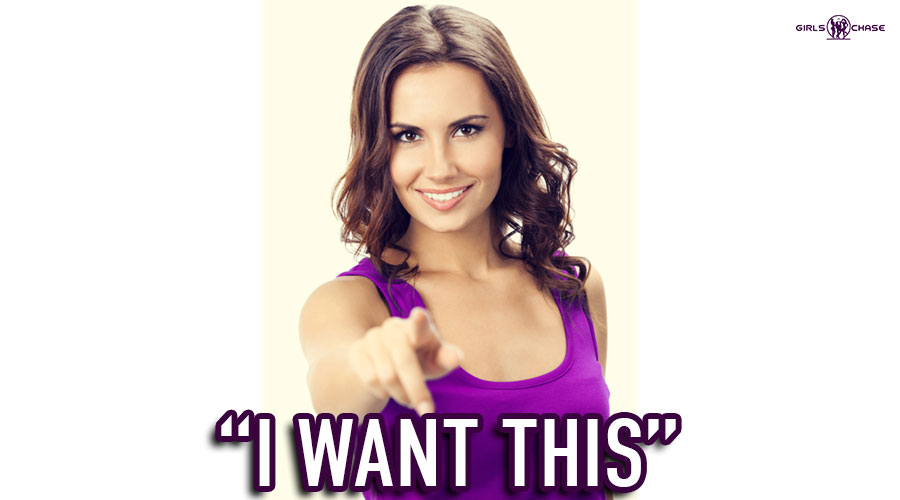 The goal of seduction is to make a girl think "I want this" with you. With a bit of knowledge and skill, you can choose what 'this' is and lead her toward it.
Women and men want to meet at least ONE person in their lives they're attracted to and find chemistry with, if not more. Of course, that extends beyond just one suitor and one lead.
Women are bombarded left, right, and center with requests from men in person, at bars, at their workplace, and increasingly online. Competition is fierce, and it's common for women to have partner counts now in the double digits.
Despite having a dizzying array of choices, for sex to happen, it's critical for a woman to get beyond just entertaining the idea of getting with a man and actually make the decision (consciously or subconsciously) to do so.
At the decision point, she's thinking: "I want THIS with this man."
But "THIS" could mean any number of things, including:
A date
A one-night stand
A friend with benefits
A relationship
Some social value or a connection that could be meaningful
However, until she consciously chooses what "this" is, a guy can only try to lead her toward what he desires with her. We can't force any girl to do anything against her will, but we CAN influence her to make choices that align with our goals, as long as she feels that those choices align with her goals. For example, if a guy wants a girl to be a friend with benefits, he does his best to frame himself as the kind of guy she'd want as a friend with benefits. He must show her that being with him in that capacity is something she consciously wants.
The key word here is "consciously." If a girl wants you unconsciously, but she isn't sure consciously, then have a look at our recent article series on Female State Control to see how this conflict can sabotage moving forward with a woman. If her unconscious and conscious minds are in sync with her desire, there's nothing stopping both of you from getting together.
So, to separate yourself as the guy who gets her among the hundreds of guys chasing her without any luck, you must learn to make her feel that sense of "I want this" with you.