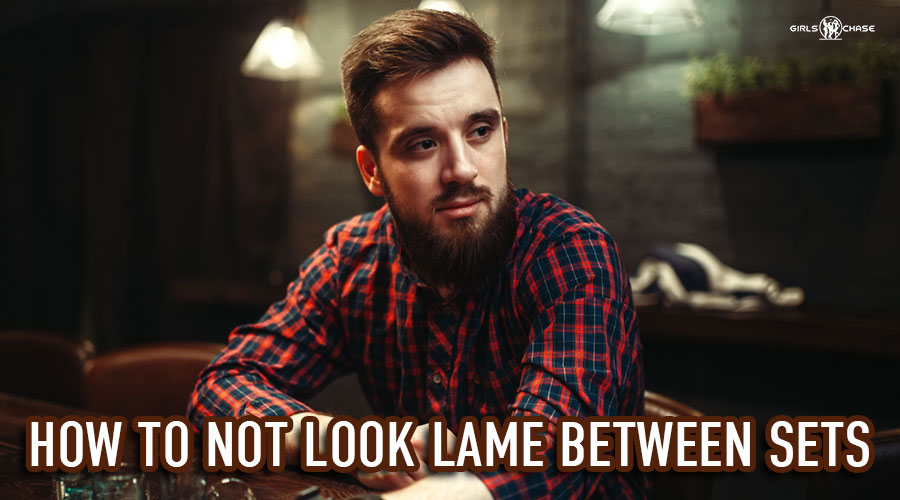 When you go out to pick up women, you won't always be talking to girls. These tips will help you avoid looking lame when you're alone between sets.
When you head out to pick up women, you will realize that you usually spend a lot of time alone, not talking to women. It saddens me to say it, but it's true; talking to girls is more fun than being alone or talking to your buddy (at least when you're out trying to get laid).
There are times when you will not be interacting with women. Does that mean you are doing a bad job? Not necessarily. Some nights you will always be in a set because you will feel energized, on fire, and talkative. Other nights, not so much. Every night is different.
Today let's look at an important but under-discussed subject: what to do when you are out but not in a set or talking to a girl.
Learning what to do when not talking to women is actually pretty important because it's easy to look lame hanging out in a club all by yourself.
This article is suited for night gamers of all skill levels.
If you like to go out solo, this article is especially for you. And if you go out with a wingman, you can still apply these concepts, even though you can always chill and chat with him without looking bad. Just make sure you and your wingman follow these rules:
Face the crowd to see potential approach invitations

Don't appear completely sealed off. Don't face each other 100%; make sure you also face the crowd and position yourself so you are open to meeting people

It must look like your bro is the coolest guy you are talking to ever (and vice versa) and that you are having a good time
With that said, let's get to it.