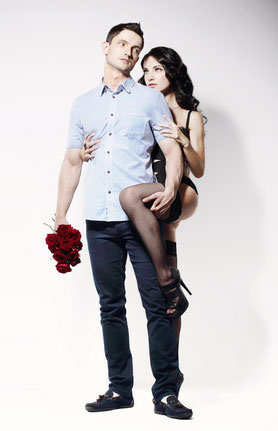 One of the things you realize when you first start flirting with women more and more is that many of these things you'd previously assumed were bad to say because women would find them 'offensive' actually turn out to win you points with girls.
You tease a woman about how all women care about is gossiping and backstabbing, and she laughs and punches you in the shoulder.
You have a girl who's on the fence about going along or not with something you've invited her to, and you bullishly insist, like the asshole bad boy you are (or are trying to be), and she relents and goes along with it... and immediately, you notice a big spike in her attraction to you.

She asks you if you believe in equality in relationships, and becomes submissive and affectionate after you tell her you find it impossible to buy into that nonsense, because the fact is that men are men and women are women and relationships work better when each accepts their roles and lives up to them.
All these things are things that shouldn't happen, you'd think, if you've spent much time consuming the media on TV or the Internet or you've spent a lot of time listening to what women say they want.
Yet, they happen anyway.