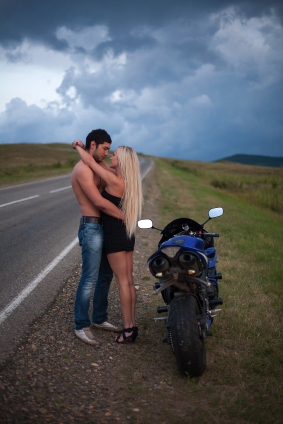 81

I've been pretty into TRON: Legacy lately. The visuals and audio are spectacular, so that's partly why I like it so much. Another big part of the reason though is that unlike most Hollywood movies, its hero (Sam Flynn, played by Garrett Hedlund) isn't a pushover and doesn't get sensitive and emotional about trivial stuff. He's in-control, laid back, and down-to-Earth. He cracks jokes at times other people are stressing out and losing their heads. He wins despite the circumstances. In other words, he's cool. And in other words, he's a bad boy.
About the Author: Chase Amante
Chase woke up one day in 2004 tired of being alone. So, he set to work and read every book he could find, studied every teacher he could meet, and talked to every girl he could talk to to figure out dating. After four years, scads of lays, and many great girlfriends (plus plenty of failures along the way), he launched this website. He will teach you everything he knows about girls in one single program in his One Date System.