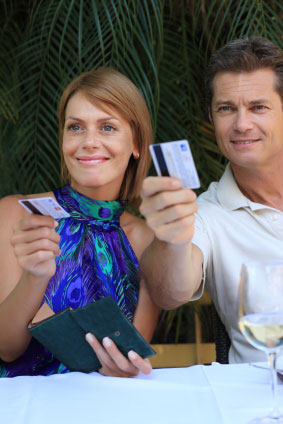 It used to be the way things always were in America: if a man and a woman went on a date, the man paid. No two ways about it.
It's now not quite as ubiquitous as it used to be, but it is still a very common mindset. Many women expect men to pay for the first date. Many men would even feel embarrassed to not pay for the first date. Of course they pay for dates! That's just how it's done, and anything else would be classless and rude.
It remains the status quo to a large extent in countries around the world, in fact: I've heard many Latin women gripe about how they'll never see a man again if he doesn't pay for the first date, and when I've asked Asian women if the Asian guys they see on dates pay for them, they respond with, "Of course!" Even the guys they claim they only like as friends and will never date pay for them.
Everywhere you go, men pay for women. A lot of hoopla was made in the States about "going Dutch," which meant splitting the bill, but even the fact that it had to be given a name made it seem like some sort of big, extraordinary event.
Men are still expected to pay for dates.
I intend to show you today, however, that not only is paying for women unnecessary – it actually hurts your odds of ending up with a girl! Bear with me if that seems to insult your sensibilities a bit – before you pass judgment, allow me to invite you to come along down this rabbit hole with me.