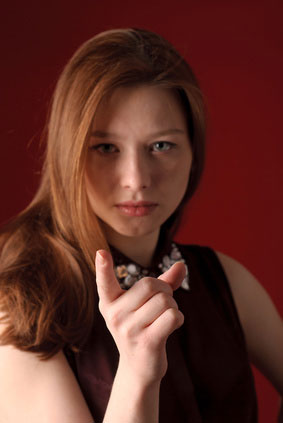 With this article, I'm kicking off a new series called "Why Relationships Fall Apart" that I'll make further installments in as the weeks go by. The first in the WRFA series is on something I've deemed 'game-personality disconnect'. A comment from a reader named 'straw' in my article on "Why Women Misremember the Past" describes this perfectly:
"

Hi Chase.
As much as i dont have much problem with pick up and short term relations, I have found it impossible to maintain a longer relationship. It is almost as if suddenly my value dropped to zero. The pattern repeats itself all the time and its been going on for years now. At the beginning, women get crazy about me, the persue a relationship and after more or less 3-4 months there is a complete almost overnight shoft in the interest department.
Is it possible that I employ too much game at the beginning so they are attracted to someone im not? I may put on some game at the beginning which makes them pursue me hard and then the moment i get involved, usually after a couple of months, i show them i am involved and their interest drops, they start criticizing me, and its almost like eveything i do is SUDDENLY bad and wrong or ridiculous.
If yoy are in a relationship with somebody of course you show you care, what would be the point otherwise. Why does my value drop a couple of months after we enter the relationship?

"
The problem straw has run into is that the way you attract and take women itself serves as a screening tool, drawing in the women who are most attracted to that 'style'.
Just like you probably have your own preference for submissive girls or feisty girls, and girls of an opposing style bore you or drive you nuts, women have their preferences too – and if you lure in women looking for one thing by behaving like it, only to revert to something else later on, for her it's kind of like buying a ticket to a metalcore concert because that's her scene only to show up there and discover it's jazz (or vice versa).