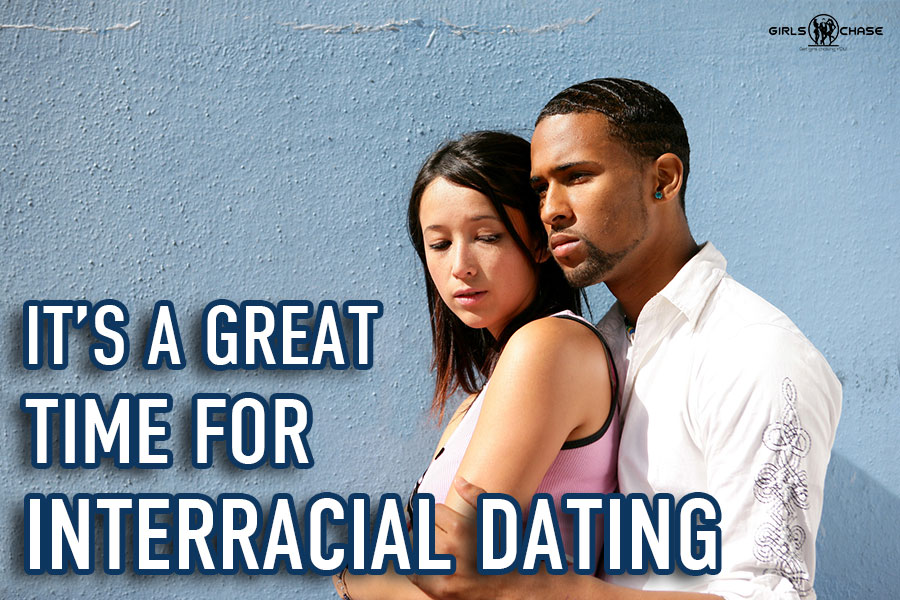 With the spread of liberal ideologies, interracial dating is now widely accepted… and in a way, exciting for girls. Here's how to make the most of being a minority.
Everyone is a minority somewhere. If you're a white guy and you go to Africa, you will be a vanilla gem for all the dark girls. If you're black and you go to Eastern Europe, you're going to be dark chocolate for all the white girls. If you're Asian and you go to South America, you will be a sexy, squinty-eyed, kung-fu dickin' dude.
Being a minority, wherever you are, has both advantages and disadvantages, and right now, the advantages have never been higher. This is due to a few reasons.
Firstly, liberal ideologies stood as the dominant political schema for a long time. I'd say a strong three or four decades. Left-leaning ideas infiltrated politics, academia, social media – everywhere.
And liberalism is… well, liberal. Open. Wide. I have some theories on why liberal ideologies dominate certain time periods and why conservative ideologies dominate others, but one consequence of liberal ideologies is sexual liberation. This sexual liberation not only enables women to sleep with lots of guys but also lots of different kinds of guys.
Moreover, any resistance to women screwing minorities is met with a very strong shame frame – insecurity. Women use insecurity as a frame all the time. They attempt to subvert your sexuality and dominance by making you fear the possibility of shame and ostracization.
When it comes to having sex with non-traditional guys, it goes like this. A girl comes from a predominately white background. Let's say the Midwest of America (where I grew up). A conservative area. Bible belt. So she doesn't see many Latino or black guys. But when she does, there's an unspoken – or even spoken – stigma around it. I've seen lots of Confederate flags where I'm from.
Her attraction to a Latino or black guy is dangerous. She could be shamed for it. But if he's attractive, she can't help it. People can't help who they're attracted to. Him being Latino or black usually isn't enough in and of itself to attract her, but if he's attractive and he's a minority, that creates a dark fantasy. It's forbidden. It's shameful. Why?