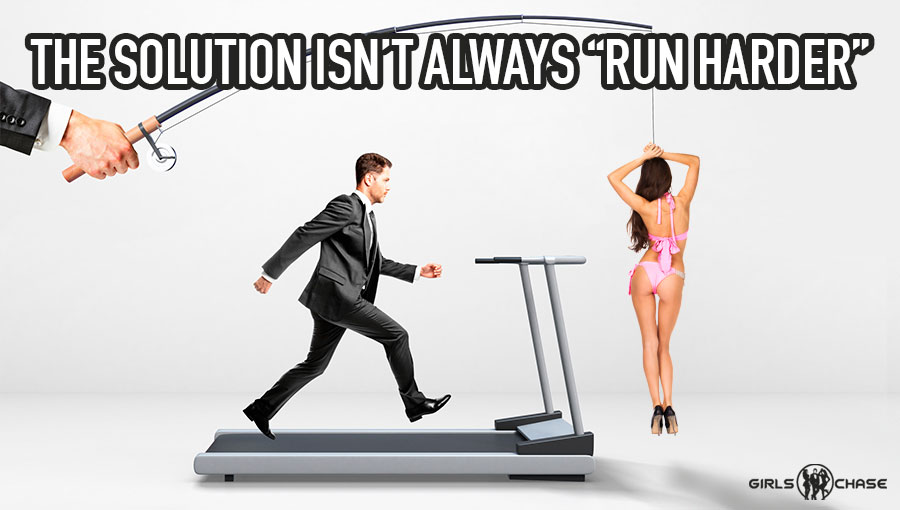 What happens if you just aren't getting anywhere with girls? Should you grind it out? No – instead, enter the tactical reset.

Have you ever seen those a guy who tries to learn game, but no matter what, he just can't get results?
He could spend months – or in the extreme, years – and never progress beyond getting phone numbers from girls (that never lead to dates) or make-outs with them (that never lead to sex).
Hopefully, you haven't experienced anything quite so bad (the worst-case guys do seem to be a small minority). But maybe you've seen some flavor of this... You've hit a plateau, tried to grind it out, and just nothing was working. How do you deal with these situations?
In today's article, I'm going to share with you the approach I've found most helpful for resolving this issue: it's what I call a 'tactical reset'.
Before we get to that though, let's talk about why these hang-ups happen.