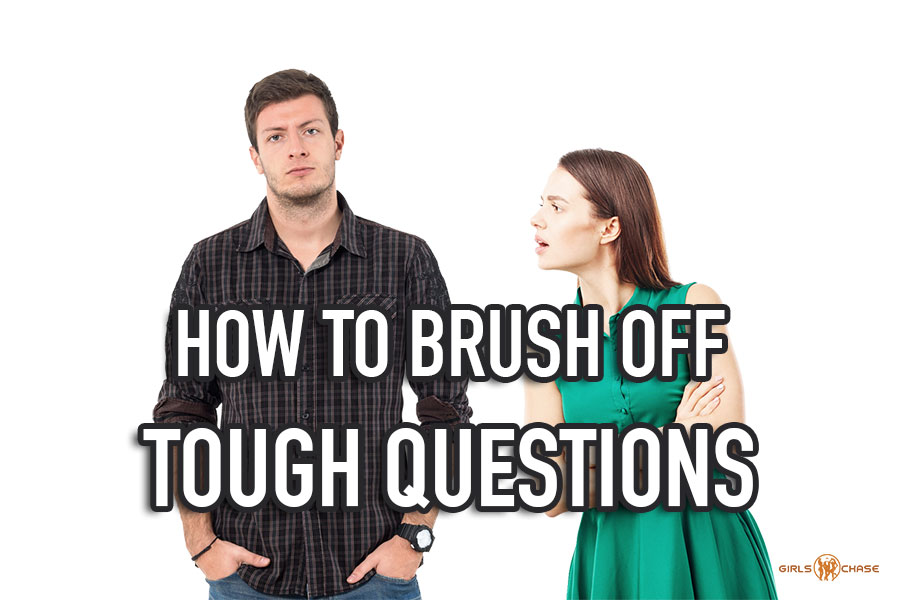 You never want to explain yourself to a woman's tough questions. Yet to brush them off, you need the right tactics – and the right mentality.

We've talked about tough questions (which fall under the umbrella of 'tests') before. I've given you some ways to answer these well, as well as a formula to know how to respond to such challenges (i.e., status and respect). And, perhaps most importantly of all, I cautioned you never to explain yourself to women.
Today we'll talk about a few specific varieties of challenging questions you can receive (from both men and women... though we'll focus mainly on questions from women today). That variety is tough questions; questions that put you on the spot, in a not-so-helpful-to-your-cause sort of way.
We'll talk about brushing these questions off. But there's going to be a twist to how we do this; we don't want to do a brush off in a way that looks like we are trying not to answer. That's because if you evade someone's questions (for too long), it seems like you're frightened, or have something to hide.
So instead, we want to brush tough questions off in a way that either blows up the question, or lets us answer it on more favorable terms.