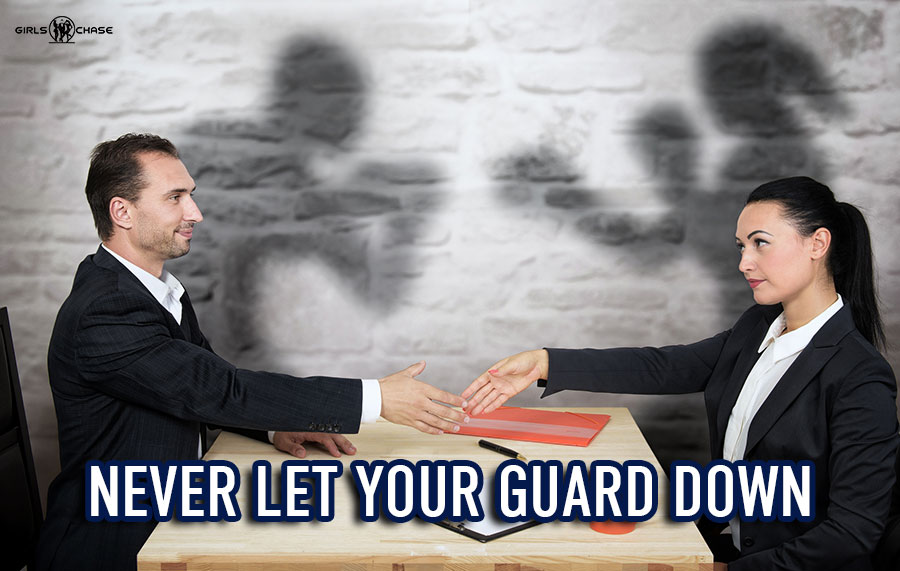 The Red-Black Game can get hairy in competitive situations. Let's take a look at an example from my own life where I get the shaft for not protecting myself.
Welcome back to The Red-Black Game – covering the brutality of life!
In Part 2, it was important to understand the utility of playing red in the game. Perhaps even more crucial, however, we discussed how important it is to defend yourself against red players and neutralize threats before they have the chance to execute.
Now let's look at how stability – or the appearance of stability – affects the perception and presence of trust and fear, and how the outcomes of the red-black game can be self-fulfilling prophecies.
Ultimately, we'll see how your beliefs about the world create that exact reality.
Life is full of self-fulfilling prophecies. Our thoughts define our actions.
As we saw in Parts 1 and 2, once fear enters a person's psyche, they question motives and make decisions that shift the dynamics from red to black. However, it's ultimately black – i.e., collaborative approaches – that create wins for great ventures.
On the other hand, while red players are capable of winning, we'll also see that playing red too often – sometimes to an addictive degree – can cause total failure and self-annihilation.