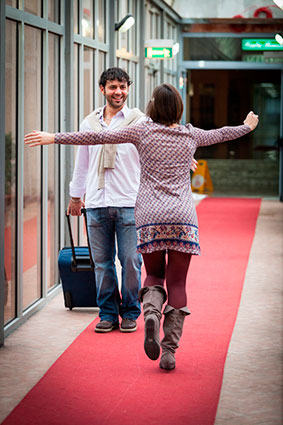 This post is Part 2 in my Next Level Seduction series, a series dedicated to illuminating and breaking down the most advanced concepts, processes, and subtleties involved at the highest level of seduction. It's about discussing ideas that most men may not even think about and identifying the nuances of living your life as a highly sexual and desirable man. You can read Part 1 here.
---
This is Part 2 of Next Level Seduction, and, as promised in Part 1, this one's dedicated to long game. Long game is something that I've been employing with girls since long before I ever knew what the game community actually was. I think some where along the line I intuitively realized that it allows you to hook up with a lot more women than you otherwise would.
Long game allows you to have sex with girls you haven't seen in months – sometimes even years. It allows you to be an international player with a network of girls ready to sleep with you at a moment's notice (ask Chase – he's been a master of this for years). And finally, it allows you to develop a deeper and longer time scale in terms of how you think about the girls in your life and gives you more opportunities to have sex with them.
So what in the world is long game? I'm really excited to tell you.