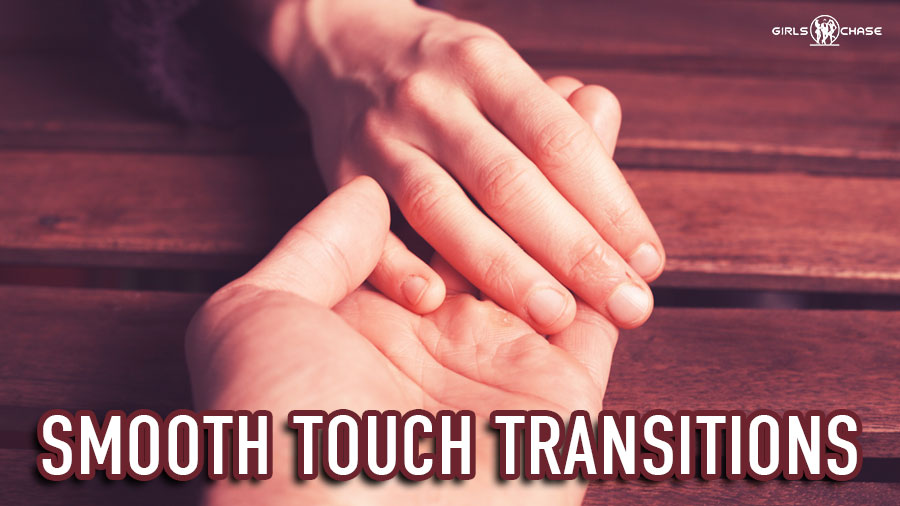 It's ideal to introduce touch very early in a seduction. And if you don't right away, you need to do so eventually. These tips will help you transition smoothly.
Let's say you are at a social event, and you are hitting it off with a girl. She's laughing at all your jokes, touching your arm now and then, and staying with you as the night goes on. Everything is going great; she's giving you all the signs she likes you and is following your lead. But under the surface, you can sense she is still a bit cautious. You know you are meant to shift the level of intimacy forward but aren't quite sure how to change the tone without her backing off.
So how can you make sure she likes you and set down the foundations for physical contact without scaring her away?
Turning things physical is foundationally one of the most critical areas in seduction because it is the "execution" phase of a seduction. In theory, a seduction can look good, but as you execute your actions, the reality may not match your intuition. The difficulty in changing how much you are touching each other comes from the dual nature of physical contact; it can be alarming and make a girl feel threatened, or it can be soothing and make her feel like she is where she wants to be.
The reasons for this dual nature are complicated. I will help you navigate them better, because if you can improve your transitions into physical intimacy, it will improve every aspect of your interactions with women.