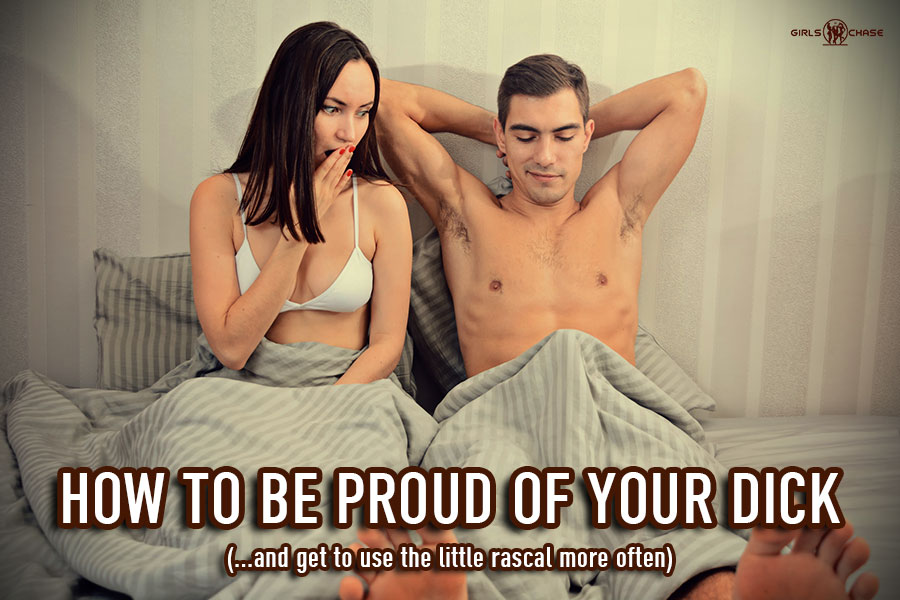 Getting laid is a matter of putting out a sexual vibe, getting horny, and getting naked. Those things are much easier when you're super comfortable having a penis.
Whenever I start with a new coaching client, I ask them this question:
"What do you want?"
Since most of them are incredibly nice guys, they say, "I want to improve my social skills."
"Yeah? What else?"
"I want to be able to be comfortable in social situations, and express myself authentically."
"Right," I reply. "How about this question: Do you want to have sex with hot girls?"
They shift uncomfortably, avert eye contact, and eventually agree, that yes, they do; though they have a hard time actually saying it.
"How many?" I ask.
"I don't know."
"One? Three? One hundred? Would you like to sleep with one hundred beautiful women?"
They smile and nod. They aren't sure. They've never really thought about it.
"Well," I continue. "Let's start with one. Would you like to sleep with one beautiful girl?"
"Yes."
"Yes?"
"Yes!"
"By when? When do you want to get laid?"
"Ummm, when I have the confidence and…"
I cut them off. "How about today?"
"What?"
"Yeah. Would you like to shag a beautiful girl today?"
A smile spreads across their face. That wouldn't be so bad. But usually, they're not sure; they're unable to say it – that they want to have hot, sweaty, pounding sex with a nymph, and not just improve their social skills.