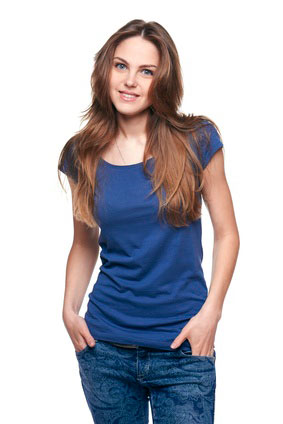 Chase's amazing year-in-review really got me thinking about my own year. It was a fantastic year of growth, development, lessons… and women. I always find it to be a very interesting exercise to look at my year through the lens of women. "Which girl was I hanging out with this month? What challenges did we have? What adventures did we go on? What did I end up learning from the situation? What did I learn about myself?"
These are all valuable questions that seem to arise somewhat naturally when engaging in this exercise. So even if your year only saw two girls, and even if you may have done nothing but make out with them, still, think about how you changed and grew because of these situations.
Going into the year, I knew that one of my greatest challenges was dealing with a certain type of girl. I have a pretty strong personality; I like to make my presence known and I am not afraid to be loud and silly. So I tend to look for girls who are strong, independent, and quick-witted. That being said, I have learned that you can find these attributes in girls who are not necessarily the most extroverted.
So in thinking about how I could improve my seduction skills, I really wanted to challenge myself to see how I could be better equipped to deal with girls who possessed these attributes yet who just happen to be awkward.

I have never done well with dealing with awkward people; mirror neurons are some powerful things, and when you can clearly tell that someone is made somewhat (or fully) uncomfortable by one's presence, no matter how socially adept you may be, it definitely starts to make you somewhat uncomfortable as well.
But some awkward girls are attractive, smart, and genuinely nice people. So I really asked myself over the first few months of last year: how can I overcome this challenge? How can I better connect with awkward girls who are not so socially savvy?
I asked many friends and colleagues about my challenge. And as I found myself in various social situations throughout 2014, I endeavored to push through my discomfort and actively engage with awkward girls as much as possible instead of excusing myself from the interaction as I had normally been accustomed to doing.
And the results were certainly interesting. So how do you deal with awkward girls? This is what I learned.