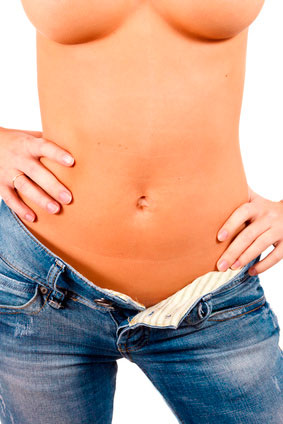 A reader asks:
"

Hey Chase, any quick tips on performing oral sex on girls and stimulating the clit specifically? I checked out the other articles but I couldn't get anything specific on the subject.

"
We seem to get asked this one a lot... and always on articles that have nothing to do with sex. So let's address it: how to give a girl oral sex.
This is one a lot of men seem to struggle with, but you may be relieved to know it's actually much simpler to learn how to give a girl orgasms through oral sex than it is to learn how to give her orgasms via penetration.
There's no rhythm you must learn to be good.
You needn't exhaust yourself heaving your body back and forth.
You won't even have to learn about the g-spot, the deep spot, the vaginal back wall, or Ricardus's "r-spot" from his article on how to be a good lover.
In fact, all you need to make a girl orgasm from oral is a little patience... and a willing tongue.
And, of course, my 4 simple steps.
WARNING: this one is not safe for work... there is one section below where words do not suffice, and graphics simply are needed. So make sure there's nobody around you can get in trouble with for looking at clitoris pictures before you proceed (and if there is... what are you doing reading an article about oral sex at work, anyway).